Welcome to Vietnamese Nazarene Ministries USA/Canada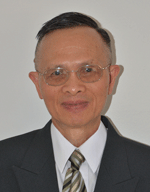 Rev. Chieu Pham, Vietnamese Ministries Facilitator is accountable to the Multicultural ministries USA/Canada regional office and his primary function is to implement the agreed-upon policies and strategies for evangelism and strengthening of existing structures on the various districts of the Church of the Nazarene. To read how this accomplished click here. Please feel free to contact Rev. Cheiu Pham regarding Vietnamese Ministries. Vietnamese Ministries: "exists to support districts, pastors, local churches, and leaders in the task of making Christlike disciples among Vietnamese groups in the U.S. and Canada." To continue reading the unique mission click here.
Southeast Asian Strategic Readiness Team
The South East Asian Strategic Readiness Team is comprised of the Cambodian, Vietnamese and Laotian Faciltiators.
Click here for contact information.
Vietnamese Ministry Resources
Find a Vietnamese Nazarene Church
Church of the Nazarene Manual in Vietnamese
Core Values in Vietnamese
Cultural Group Reports 2006 - 2016
Census Foreign Born Population
Wesleyan Holiness Library
USA/Canada Region's 5 Strategic Priorities in Vietnamese
Introduction to Lifelong Learning Registry in English