"And the God of all grace, who called you to His eternal glory in Christ, after you have suffered a little while, will Himself restore you and make you strong, firm and steadfast." I Peter 5:10 "…I am sending you to them to open their eyes, and to turn them from darkness to light, and from the power of Satan unto God, so that they may receive forgiveness of sins and a place among those who are sanctified by faith that is in me." Acts 26: 17-18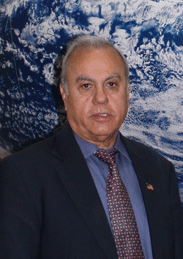 Rev. Jadallah Ghrayyeb, Middle Eastern Ministries Facilitator

Rev. Jad Ghrayyeb, Middle Eastern Ministries Facilitator is accountable to the Multicultural ministries USA/Canada regional office and his primary function is to implement the agreed-upon policies and strategies for evangelism and strengthening of existing structures on the various districts of the Church of the Nazarene. This is accomplished through:
Arranged meetings with district superintendents and district leaders to help formulate and implement church planting strategies.
Upon the approval of the district superintendent, visit to churches and pastors who express a desire to sponsor culture specific congregations.
Upon the approval of the district superintendent, visit to culture-specific congregations that express the need for consultation in leadership development.
Recommend potential pastors for new and existing congregations.
Assist district superintendents, when requested, in the development of strategies for new initiative among specific people groups. Please feel free to contact Rev. Jad Ghrayyeb regarding Middle Eastern Ministries. Rev. Ghrayyeb's Bio Middle Eastern Ministries Strategic Readiness Team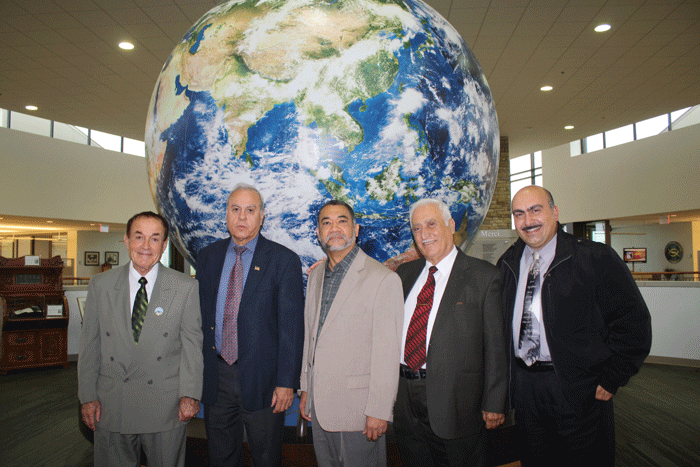 Middle Eastern Ministries Unique Mission
Middle Eastern Ministries: "exists to support districts, pastors, local churches, and leaders in the task of making Christlike disciples among Middle Eastern groups in the U.S. and Canada." It also endeavors to:
Encourage the development of strategy, initiative, and resources to reach the USA/Canada mission field through the visionary leadership of a Middle Eastern Facilitator and Strategy Committee
Facilitate the creation of resources for pastors, local congregations, and for ministerial preparation through the strategy committee;
Utilize as strategy committee members, church leaders who are committed to establishing the Kingdom of God in the hearts of Middle Eastern people in their communities
Middle Eastern Ministries Plan of Action
The Middle East Strategy Committee met and set the following goals.
1. Start more churches 2. Partner with districts 3. Encourage new pastors 4. Seven projected new church locations are: Pasadena, California; Ohio; Orlando, Florida; Phoenix, AZ; Norristown, Pennsylvania; Miami, Florida; and North Chicago.
Middle Eastern Ministries Resources
View a story of Resurrection - Nabeel
Arab Population by Place
Find an Arabic Church
Cultural Group Reports 2007 - 2017
Wesleyan Holiness Library
To order at Gospel Tracts in English or additional languages contact tracts@gospeltracts.us.
Voice of the Truth
Holiness Literature in Arabic
Spring of Life Publications
Introduction to Lifelong Learning Registry in English