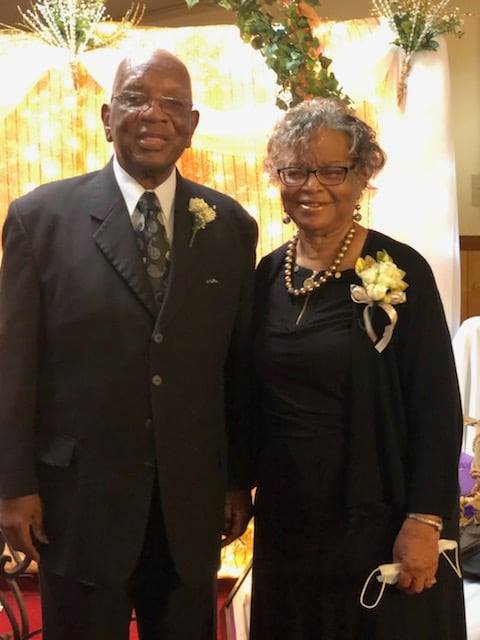 The passing of Dr. Charles Johnson
Dr. Charles Johnson, Pastor of Fitkins Memorial Church of the Nazarene in Meridian, MS, passed away on Wed. January 12, 2022. Johnson was the longest-tenured Pastor at one church, serving for the past 60 years. He was a noted pastor,  evangelist, singer, community activist, and civil rights, leader. Dr. Johnson founded the Meridian Action Committee, the local Civil Rights group that helped to desegregate the lunch counters, restaurants, movie theaters and etc. Under the leadership of Dr. Johnson, the Meridian Action Committee helped to break down discrimination in hiring practices in local department stores, grocery stores, and convenience stores. The Meridian Action Committee used boycotts and picketing to accomplish these victories. Dr. Johnson led the picketing of Meridian City Hall against police brutality until policemen stopped beating blacks unmercifully.
 
Dr. Charles Johnson met and marched with Dr. Martin Luther King and Dr. Ralph Abernathy. He was the counselor for two of the three civil rights workers that were killed in Neshoba County.
 
Further information on Dr. Charles Johnson's civil rights activities can be found in a few books in your library. The titles of some of the books are: Three Lives in Mississippi, The F.B.I. Attack on Terror in Mississippi, We Are Not Afraid by Seth Cagin and Terror in the Night by Jack Nelson. Most recently, a book entitled, Called to the Fire: A Witness for God in Mississippi; The Story of Dr. Charles Johnson by Chet Bush tells about Dr. Johnson's life during the civil rights era.
 
Dr. Johnson is married to Shirley Ann. He loves the Lord and the Church.
 
Funeral arrangements are pending.

Dear Pastors and Friends,
Be sure to mark your calendars to attend our 2022 National Black Nazarene Conference (NBNC). This amazing event will be held from Thursday, July 7 to Sunday, July 10 in the exquisite Hilton Tampa Downtown Hotel in sunny Florida! The room rate is $125 per night. You can call the hotel directly if you have any questions (813-204-3000). This event is open to all interested persons and geared to address issues that impact the Black Church, as well as others that wish to minister to the Black community.
The theme for our 2022 conference is: We Belong Together (1 Cor. 12:12-13). We will also offer a pre-conference workshop led by Dr. Montague Williams on Thursday, July 7 from 3-5 PM. He will present and discuss his recent book, Church in Color: Youth Ministry, Race, and the Theology of Martin Luther King, Jr.
We have an exciting array of speakers and workshops prepared with you in mind. These speakers include Dr. Filimão Chambo, general superintendent for the Church of the Nazarene, Dr. Eric Lee, Springfield Baptist Church, Rev. Gary Houston, Northside Church of the Nazarene, and Rev. Richard Griffiths, Bronx Bethany Church of the Nazarene. We will have a special Saturday morning service with our women attendees in navy blue and sky blue attire with our special guest speaker, Rev. Judy Linton of Freeport Community Church of the Nazarene.
"Meet and Greet" opportunities will be on Friday for the following three groups: youth, singles, and young adults. Also, we're sponsoring a pastor's luncheon on Friday, July 8. This luncheon is provided free to (1) senior pastor from each church. Pastors may bring their spouse or associate minister for a fee of $25. Seats are limited, so you'll want to register early for this event! These spots are based on a first-come, first-serve basis.
Vendors and exhibitors who wish to purchase a table to sell their items and/or advertise should contact Rev. Janice Ballard at janiceaballard@gmail.com. For those interested in serving as greeters, ushers, or volunteers, please contact Rev. Dianne Adams-Bonner fitkins@bellsouth.net directly.
Our registration site will be going live in early 2022. Please make sure you check back to register then. Please continue to visit this Black Ministries website for additional information.
Feel free to contact me directly if you have questions.
We look forward to seeing you in Tampa, FL, July 7 – July 10, 2022!
Sincerely,
Charles A. Tillman
Dr. Charles A. Tillman, Sr. 
Black Ministries Facilitator
Engagement with the Black Strategic Readiness Team
The Black Strategic Readiness Team (BSRT) was established by the 1968 General Assembly (then named the "Black Council") as a resource to help develop strong Black leadership and to guide the church regarding issues of race. Throughout the intervening years, they have worked tirelessly for the Black Church of the Nazarene in the United States. The names and faces of the Council have changed, but today, the members are second and third generation Nazarenes who have a deep love and commitment to the message of scriptural holiness and the Church of the Nazarene.
Organized by the BSRT and supported by the USA/Canada Region, a National Black Nazarene Conference meets bi-annually and celebrates the life and work of the numerous Black Churches of the Nazarene in the United States and Canada. Desiring to enhance the commitment of the denomination to Black Nazarenes and their communities, the Board of General Superintendents has been specifically engaged for the last 18 months in strategic planning and prayer with the BSRT. Additional funding has been provided to Black ministries to help foster real and lasting change for the future of the church.
Choose a language below to continue reading this article from the Board of General Superintendents.
English
Español
Português
Français
한국인
Statement Toward Racial Justice and Righteousness
Black Strategic Readiness Team
Church of the Nazarene USA/Canada
Click here

National Black Nazarene Conference COVID-19 Statement
Due to the health and economic impact of the coronavirus, I am sorry to inform you of the decision to cancel the National Black Nazarene Conference.
Participants who have already registered will receive a full refund to your credit card within 7-10 business days. No action is required to receive the refund.
We invite you to continue to join us in praying for the individuals and families impacted physically and financially by this crisis, as well as for the frontline healthcare and social service workers who are responding to it. We strongly urge you to continue to do your part to minimize the spread of the disease; be a good neighbor to those who are suffering and offer support to those who are most vulnerable.
If you have additional questions, please contact Dr. Charles Tillman, Black Ministries Facilitator, or Rev. Janice Ballard, our Global Health Consultant.
Be safe, and continue to look to Jesus Christ, our living hope.
Meet our Black Ministries Strategic Readiness Team (SRT)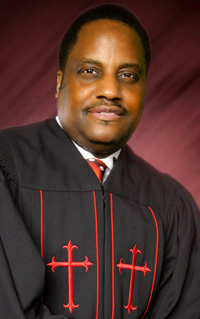 The Black Strategic Readiness Team, led by facilitator Dr. Charles Tillman, meets annually to pray, plan and strategize for their perspective ethnic group in the USA/Canada.  The team is comprised of Black pastors that have been approved by their District Superintendent and the Multicultural Ministries Director.
Click here to contact the team facilitator. 
The Black Ministries Strategic Readiness Team shall help districts and local congregations in the following manner:
To provide a voice for African-American and Black members of the Church of the Nazarene.
To strengthen Black churches in the Church of the Nazarene.
To identify potential target areas where new congregations could be started.
To train and nurture leaders of our churches for gospel-inspired service to the Black community.
To provide support for institutions that strengthen our community.
To provide relevant ministry for our youth and young adults.
To empower laity for present-day ministry.
To create denominational and district partnerships for service and evangelism.
To be active advocates for racial justice at home and abroad.
To provide spiritual nurture for our members. To enhance clergy-lay ministry partnerships.
Mission & Strategic Plan of Action
Black Ministries exists to support districts, pastors, local churches, and leaders in the task of making Christlike disciples among Black groups in the U.S. and Canada. 
The mission statement for Black Nazarene Ministries is to help the Church of the Nazarene develop strategies for reaching black communities through the starting of new churches and the implementation of inclusive discipleship and culturally-specific leadership training programs. We articulate this mission through what we call Project H.O.P.E., or Helping Our People Evangelize. Members of the Black Mission Team help to create a focus group that is advisory in its capacity, visionary in its strategy, reconciliatory in its mission, and prophetic in its message. Here's our strategic plan of action:
Identify, develop, and recommend at least 25 emerging Black leaders in leadership positions on the Local, District, and General levels.
Declare the first Wednesday of each month for prayer and fasting for Nazarene Black Ministries, the BSRT, and the Black Ministries Facilitator 
Establish a partnership between Nazarene higher education and church placement through internships 
Start 20 new churches in four years 
Continue the National Black Nazarene Conference to encourage, support and equip our churches, leaders, and laypeople. Additionally, host the 2nd annual Black Pastors and Leaders Conference in 2019. 
Establish strong communication with the offices of Pensions and Benefits and Clergy Development to adequately inform Black pastors of helps and benefits.
 Black Ministries 2020