The following resources have been created especially to resource Nazarene clergy on the USA/Canada Region in continued ministry during the COVID-19 pandemic. Comments, questions, or concerns may be directed to Global Clergy Development via email to pastor@nazarene.org.
CONTINUING CONVERSATIONS ON PERSONAL WELLBEING
CONSULTATION FOR NAZARENE CLERGY Personal Strategies for Wellbeing (Webinar featuring Dr. Chris Adams)
COVID-19 UPDATES AND RESOURCES Church of the Nazarene
PLAN DE ACCIÓN PARA IGLESIAS LATINAS COVID-19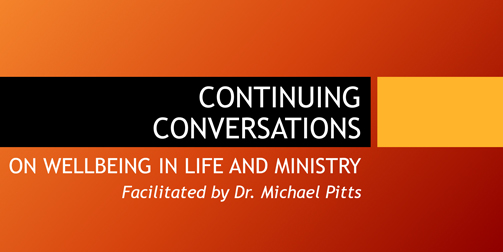 Continuing Conversations is a learning conversation for Nazarene clergy desiring to follow-up and follow-through on the personal strategies on wellbeing webinar presented by Dr. Adams. Continuing Conversations will be facilitated by Dr. Michael Pitts, a licensed counselor, educator, and Nazarene elder.  
To participate, REGISTER HERE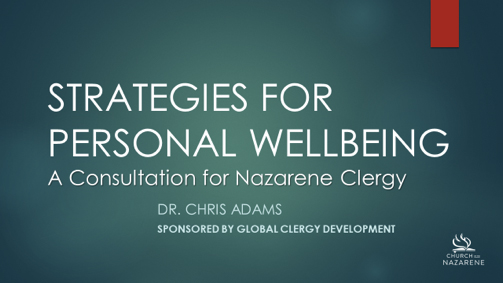 This is a recording of a webinar presented on April 15, 2020 as a resource to help Nazarene clergy identify ways to remain healthy and resilient while responding to the unusually high levels of sustained stress precipitated by the COVID-19 pandemic. 
This webinar focuses on very practical helps. Watch the webinar. Related resources available here.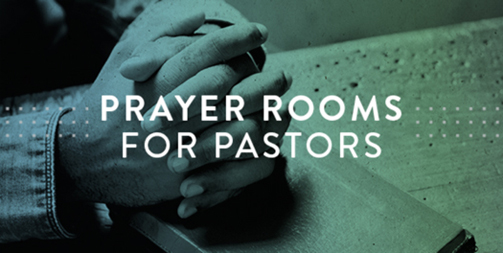 Beginning May 17, PRAYER ROOMS FOR PASTORS transitions to an on-call format. This means Prayer Room Hosts are available to pray with you at times that may better fit your schedule.

The uncertainty and uneasiness surrounding plans to reopen our respective communities and nations, and the impact on our various ministries makes for continuing higher than normal levels of stress going forward. Our confidence and trust are in God, for sure. Yet, this does not mean we escape the wear and tear of these times spiritually, emotionally, physically, or financially. As you seek to lead and care for your congregation as well as for your own household, you may find you are bearing much within yourself without an outlet or place to share your heart with others. Receiving prayer at just the right time can make all the difference.
Connect with an On-Call Prayer Room Host
This initiative seeks to benefit all USA/Canada Nazarene clergy regardless of ministry assignment.