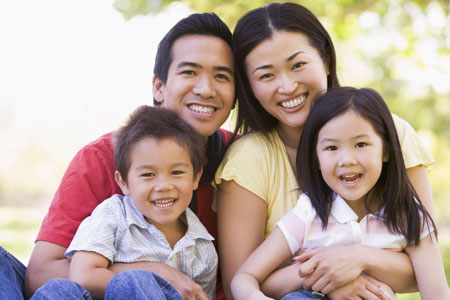 The USA/Canada Region believes strongly that discipleship takes place everywhere, but especially in the home. Family Life Ministries is committed to giving churches the resources they need to strengthen the bonds of family and marriage in their congregations. The mission of the office of Family Life Ministries is threefold in nature. In serving the Lord and the Church of the Nazarene, we seek to encourage the district and local church to:
Promote the Lordship of Christ in all marriage and family situations.
Create a plan to help couples planning to marry prepare themselves for a lifelong, christ-centered, healthy marriage.
Develop resources and strategies that will encourage the building and strengthening of already existing marriages, and minister intentionally to marriages already in crisis.
Provide resources and information encouraging healthy, Christ-centered parent-child relationships.
Strategic Marriage Initiative
The Strategic Marriage Initiative (SMI) is the result of collaboration between the offices of the Board of General Superintendents, Sunday School and Discipleship Ministries International Department, Adult Ministries, and the Family Life Ministries to help stem the tide of divorce in our society. SMI seeks to enlist churches to become proactive and intentional in the building of strong marriages through the training of pastors and key couples in the local church in the areas of premarital preparation, marriage education, Nazarene Marriage Enrichment, and marriage crisis intervention.
Marriage Preparation Ministry
A marriage preparation ministry is designed to prepare couples not just for the wedding, but for marriage itself. It is understood that many aspects of marriage cannot be understood by the couple until they enter into the actual marriage experience. We do believe, however, that a couple can be equipped with tools that will enable their marriage to grow and succeed. Therefore, we encourage every local church to:
Make provision for their pastor to attend the district training event for premarital preparation.
Create a church board policy that provides a premarital program for couples intending to marry in the local church. You can download a sample policy as an example of how to formulate one for your church.
Provide education resources for couples seeking information on relationships, marriage, and parenting. Several resources have been provided at the bottom of this page.
Marriage Education
Marriage Education is a way to educate young people, couples, and families in how to build strong relationships and marriages. Such education settings can be held in a small group setting, either in Sunday School classes, in homes, in any meeting place.
There are many different ways to organize these groups, but we recommend a short-term study (four to six weeks) for a group of 10-15 people, composed of singles, couples, or a mix. These can be open groups, meaning people could join or leave at any point in the study. This provides flexibility and a way for new couples to integrate into the group quickly. One option for curriculum is the Breakout Curriculum by Les and Leslie Parrot.
Nazarene Marriage Enhancement
Nazarene Marriage Enrichment (NME) is a program designed to help good marriages grow even stronger. Its content is very specific. An NME leader couple must attend a training session that covers the content and how to lead an NME growth group in the local church.
NME is experiential in nature, believes that marriages grow intentionally, and encourages accountability in that growth process. It takes the couple beyond knowledge to experience.
We are strongly recommending that the local church support this in-depth marital growth program by:
Sending a key couple to an NME Growth Group leader couple training event, and helping them with expenses when that is possible.
Committing the church to building not just good marriages, but great marriages through Nazarene Marriage Enrichment.
Marriage Crisis Intervention
Through Marriage and Family Crisis Intervention, the church seeks to intentionally address problem of families in crisis in four ways:
First, by learning how to spot marriages and families in crisis before the situation gets beyond remedy.
Second, by providing educational opportunities for couples and families to help them to realistically assess their marital health.
Third, by giving them hope through preaching and teaching that Christ can bring healing and forgiveness in all circumstances.
Fourth, by having a list of professional counseling resources available to the couples and families when they are needed.

Resources
Basic Standards for Church Weddings
Marriage Preparation Questionnaire
Saving Your Marriage Before it Starts: Premarital Assessment Tool