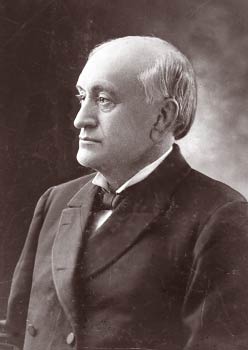 The Nazarene Messenger was a publication edited by Phineas F. Bresee, one of the founders of the Church of the Nazarene. It was published weekly from 1898-1910, during the early days of the denomination. Editorial duties were also performed at different times by J.P. Whidney, C.V. LaFontaine, and R. Pierce.
A publication on the holiness movement in the late Nineteenth and early Twentieth Centuries, The Nazarene Messenger contained theological articles, reports on international missions, and news from churches and pastors within the young Church of the Nazarene.
The Nazarene Messenger Online is a growing online repository for this important publication. We have made several years of the Messenger available online, for use by researchers. They are viewable on the new Nazarene Scribd account. It is our hope that this resource will help pastors connect with their Nazarene heritage.
By following the link below, you will be able to view all of the issues from 1908 until 1910. Further issues are being added, to make a more complete online experience. Please note that these documents are available for viewing only. If you have any problems with viewing this content, please contact us at usacanadaweb@nazarene.org.
All files are the property of Nazarene Archives.