Since 1990, the percentage of unchurched adults in America has risen from 30% to 43% of the population. With the aid of more than two decades of tracking research, Barna Group has discovered real and significant shifts in unchurched attitudes, assumptions, allegiances and behaviors. They've identified five trends contributing to the increase in churchless of America: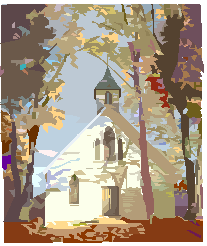 Secularization is on the rise: 38% of the nation's adult population now qualifies as post-Christian. This includes 10% of Americans who qualify as highly post-Christian and 28% as moderately post-Christian. In other words, more than 1/3 of U.S. adults are essentially secular in belief and practice. The younger the generation, the more post-Christian it is. 48% of Millennials, 40% of Gen-Xers, 35% of Boomers and 28% of Elders qualify.
People are less open to the idea of church: The unchurched are becoming less responsive to churches' efforts to connect with them. 20 years ago, 65% of churchless Americans were open to being invited to church by a friend vs. 47% today.
Churchgoing is no longer mainstream: Churchgoing is slowly but incontrovertibly losing its role as a normative part of American life. In the ?90s, about 1 in 7 unchurched adults had never experienced regular church attendance vs. nearly 1 in 4 today.
There are different expectations of church involvement: Today only 57% of churchless adults say they would be interested in Sunday worship as their starting point vs 70% in the ?90s.
There is skepticism about churches' contributions to society: When the unchurched were asked to describe what they believe are the positive and negative contributions of Christianity in America, 49% could not identify a single favorable impact of the Christian community, while 37% were unable to identify a negative impact.