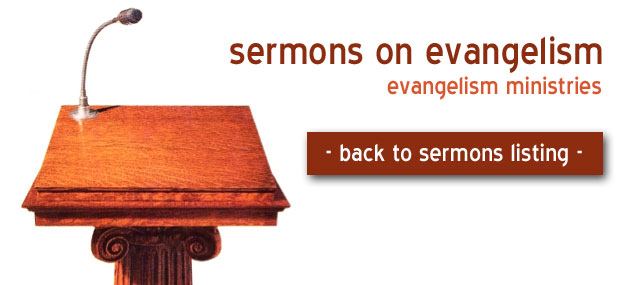 The Seal of God
Isaiah 61:1-4, 8-11
by Derl G. Keefer
John Harvard, a minister, founded a new university in 1636 for the purpose of training future generations of young people going into Christian ministry. One year after founding the university that bore his name, Harvard University, John Harvard died. He left the university his 400 volumes and a gift of 780 pounds of sterling.
The original seal of the school was a shield with three open books, two facing up, and the third down. The Latin phrase was incorporated into the seal, "Veritas Christo et Ecclesia!" Translated it says, "Truth for Christ and the Church."
Charles Swindoll writes, "The distinguished seal reminded students that truth and freedom are found only in Jesus Christ, and the display of three books represented the importance of knowledge—yet with one turned down emphasizing the limits of human reason."
Tragically the once godly philosophy of education has eroded. Swindoll continues, "Harvard's new seal caries no reference to Christ or the Church. And the book facing down has now been turned up. We can now know it all, this symbol says. There are no divine mysteries. Intellect is everything."
God put his seal upon life, but unlike Harvard's seal, God's seal will forever remain constant. His seal is Jesus Christ. God desires to put His seal on your life.
I. GOD'S SEAL IS THE GOOD NEWS ABOUT JESUS.
The tainting of the world with the slime of sin comes through the depravity introduced by Satan in the Garden of Eden and continues today. It is not human failure, ignorance, foolishness; but rather, depravity or inbred sin also called carnality that has ethically, morally, and spiritually bankrupt the human race. There is no good news to be discovered in its place. But the good news is that Jesus offers us the power to break that cycle of sin through his life from the cross and through resurrection power. Depravity, sin, does not have to reign in us. Sin can be replaced by holy living. That is good news for a lifetime and for eternity!
During this lifetime Jesus offers…
*Peace in the chaos of living.
*Forgiveness in a spiteful world.
*Wholeness in a fractured culture.
*Purity in a soiled heart.
*Mercy in a merciless community.
*Healing in a hurting society.
II. GOD'S SEAL IS THE FREEDOM JESUS OFFERS.
Jesus came to throw open the prison doors that sin had sealed. He came to release the prisoners from their dungeons. The Septuagint translates this section as the "opening of the eyes." Whether it is prison doors or closed eyes, liberty and freedom come to the believer.
Seneca observed that to obey God is perfect liberty.
Someone wrote, "Great the joy when the blinding film of human tradition and religion is removed by the power of the ascended Lord through the Spirit! Great the gladness and gratitude in the possession of liberty and spiritual sight!"
Those who have been prisoners of sinful habits can be set free by the grace and love of God.
Christians can grow as they allow their freedom to possess them.
Charles Simpson, writes in Pastoral Renewal: "I met a man who dives for exotic fish for aquariums. The shark is one of the most popular aquarium fish that he dives after. He explained that if you catch and confines a small shark, it will stay a size proportionate to the aquarium. Sharks can be six inches in length and yet fully mature. But if they are turned loose into the ocean, they grow to their normal eight foot length."
Simpson writes, "That also happens to some Christians. I've seen the cutest little six-inch Christians who swim in a little puddle. But if you put them into a larger arena—into the whole creation—only then can they become great."
Christ offers freedom today. Will you take his offer?
III. GOD'S SEAL IS IN THE RIGHTEOUSNESS THAT JESUS OFFERS.
Righteousness essentially means that our attitude is like that of Christ's, one of faithfulness or truthfulness. It is a repudiation and condemnation of sin. As Christians we have a desire to conduct our lives in God's will; however, he has appointed humankind to live. "God made him who had no sin to be sin for us, so that in him we might become the righteousness of God" (II Cor. 5:21 NIV).
Righteousness takes on God characteristics in an ethical connotation. The rich don't oppress the poor. People see those in need and offer help. Cheating others is not our mode of operation.
Righteousness takes on God characteristics in a moral connotation. Moral issues such as abortion, premarital sex, extra-marital relationships, drugs, embezzlement, fraud, murder are seen as things godly people will oppose.
Righteousness takes on God characteristics in a spiritual connotation. A righteous lifestyle becomes the habit of the Christian. The believer wants now to follow Jesus in life, action and faith.
Is God's seal upon your life today?