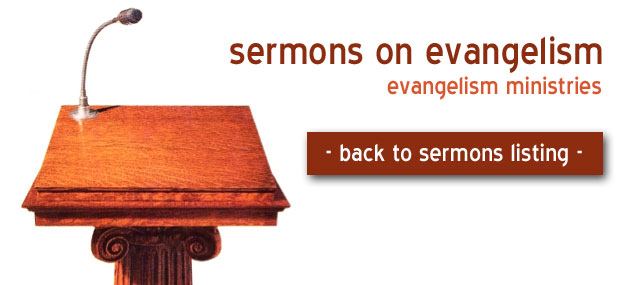 Meeting the Challenges of Life
Ephesians 2:1-22
by Derl G. Keefer
It seems to me that the word challenge can be a synonym for change, and I hate change! Being up to a new challenge or a change in lifestyle means that I have to leave something comfortable behind. It is like buying a new pair of shoes. The old ones were broken in and conformed to your foot while the new ones are stiff and unbending. Ouch!
I'm currently aware that there are many challenges in life and I really don't care to have a lot of them in my life now.
*The challenge of getting older. I wasn't here during Moses' time on earth, but there are times that my body feels like it! Glasses are a part of my anatomy. Maybe for you it's taking some kind of medication or having some part of the body replaced, renewed, or revamped.
*The challenge of living in a frightening world. I recently had an e-mail from a friend who said we were at this moment on security alert code orange…next to the highest security alert. I'm nervous for my family and friend's safety and mine. They are using terms to describe terror that I only read about in science fiction books. Missionary friends were just this morning emergency airlifted from South Africa because of strife. Abuse, rape, hatred, racial cleansing are all a part of our world.
*The challenge of spirituality. In light of all that is happening, we are told that the world is more spiritually attuned than ever. The numbers show a substantial gain in belief in God and yet there appears to be less spirit in spirituality than before.
So how does one meet the challenges of life today?
I. To meet the challenge I put my whole self into the task of knowing the living God and the truth that surrounds Him.
In Dynamic Preaching Magazine, King Duncan gave an illustration from Robert Conklin's book, Think Yourself to the Riches of Life, that told of athletes who "played hurt" or endured unbelievable obstacles to accomplish their goal. Duncan comments, "The reason these stories are important to us is that there are saints of God who play hurt every day of their lives. They could shake their fist at God. They could slough off in meeting their responsibilities. They could grow bitter and take out their misfortune on others. But they hang in there, and they trust God, even when they do not feel God's presence. And in their struggle, they find strength they did not realize they possessed. Otto Dibelius put it this way, 'God does not lead His children around hardship, but leads them straight through hardship. But He leads! And amidst the hardship, He is nearer to them than ever before.'"
God has made us alive and alert to the challenges that are before us. His Word says, "As for you, your were dead in your transgressions and sins, in which you used to live when you followed the ways of this world and of the ruler of the kingdom of the air, the spirit who is now at work in those who are disobedient. All of us also lived among them at one time, gratifying the cravings of our sinful nature and following its desires and thoughts. Like the rest, we were by nature objects of wrath. But because of his great love for us, God, who is rich in mercy, made us alive with Christ…" (Eph. 2:1-5 N.I.V). We are not dead any longer to the hardships wondering how we can ever maneuver out of them, but are alive as to the working of God in our life to overcome the hardships of life.
II. In the Challenges of Life God gives me help by sharing His Spirit.
On the day of Pentecost a praying group gathered in an upper room to receive whatever God wanted to share with them. The Almighty gave them an outpouring of His Holy Spirit for holy living. He still does that to anyone who wants the Spirit of life. The Spirit is ready to help in my walk in life. Take time to read or re-read the account in Acts 2 and find yourself sitting in that upper room ready to receive the Spirit's sharing of Himself for your own personal benefit.
St. Augustine wrote, "O Holy Spirit, descend plentifully into my heart. Enlighten the dark corners of this neglected dwelling and scatter there Thy cheerful beams."
So bring on the challenges of life for we can overcome them not in our strength, but in the power of the Spirit who gives us access to the Father!
III. In the Challenges of Life God allows obstacles to be stepping stones, not millstones.
We often view obstacles as millstones hung around our necks ready to drown us. God's view is that the obstacles are stepping stones of maturity and experience in life. They can only be stepping stones if they are met with God's viewpoint.
Stepping stones can include…
*Learning from the past and not regretting the past
*Allowing people to affirm us
*Listening and not always speaking
*Highlighting biblical principles, and not being squeezed into the world's mold
*Valuing the opinions of others, but not allowing them to dictate your life
*Fellowshipping with God's people in spite of how we have been treated in the past.
Paul excites our thinking with the idea that we are no longer foreigners and aliens, but fellow citizens of the Kingdom working in conjunction with one another! (Ephe. 2:19-20).
IV. In the Challenges of Life God will bring us to a Satisfactory End.
We will be a testimony to His grace. St. Cyprian (200-258 A.D.) wrote to his friend Donatus these words, "It is a bad world, Donatus, an incredibly bad world. But I have discovered in the midst of it a quiet and good people who have learned the great secret of life. They have found a joy and a wisdom which is a thousand times better than any of the pleasures of our sinful life. They are despised and persecuted, but they care not. They are masters of their souls. They have overcome the world. These people, Donatus, are Christians…and I am one of them."
God has a desire for you, my friend, and that is for you to come to the end of your life satisfied in Him. You will find that at the end of your life of satisfaction, that it is really just the beginning of eternal satisfaction. You are becoming "a holy temple in the Lord." (Eph. 2:21).