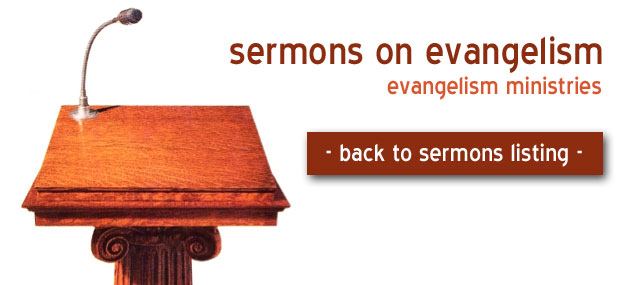 How Do I Put Life Together?
Acts 16:16-34
By Derl G. Keefer
Paul and his entourage of mission minded people visited the Roman colony and leading city of the district of Macedonia, Philippi (Acts 16:12). Philippi had been founded by Augustus and was close to the richness of the gold mines in the mountains of the area.
The plains of the area also contained another kind of richness… that of fertile fields. The combination brought Rome's attention and ultimate occupation of the area. Philippi was on the main road from Rome to Asia which made it a crossroads for business. The city was occupied by loyal Roman citizens, many of whom were veteran Roman soldiers who were sent there to colonize it as a reward for faithful service to Caesar. Many called it "little" Rome because of the magnificent architecture, the legionnaires bringing the culture, language and ambience from Rome itself. Its citizens were given the rights and privileges they would have living in the city of Rome.
When Paul arrived for his missionary tour he found few Jews living there, because there was apparently no synagogue for him to attend. It only took ten Jewish men to organize a synagogue and the number was not met. What Paul found was a group of holy women using a riverbank as their prayer center. As usual Paul shared the good news of Jesus and his first convert was a wealthy merchant named Lydia. She invited the missionary team of Paul, Silas, Luke and Timothy to make her house their headquarters for the duration of their stay.
The four men probably pooled their knowledge of the area and various locations that they intended to evangelize. They knew that not only did they need human strategy, but also God's strategy as well. Several days they went to pray about their strategic plans and toured the area. A young slave woman who according to the Bible was, "possessed with a spirit of divination" (Acts 16:16 NIV) or what we would call a "fortune-teller" today followed them everywhere. The scriptures are clear that the ability she had was not from God's Spirit for prophecy; but rather, a demonic possession. Daily she followed them and yelled, "These men are the servants of the Most High God, who proclaim to us the way of salvation" (Acts 16:17 NIV). What many would like as "free" advertising was in reality a perversion of the authenticity of the true gospel coming through a demon-possessed individual. This troubled Paul . Out of a heart of love and burdened for her spiritual release, Paul calls on Jesus to release her from the demons. His prayer is answered as she is delivered and transformed! Those who owned her discovered that her "spiritual" powers are gone and realize it is Paul's fault. Luke and Timothy are pushed aside as Paul and Silas become the focus of anger. The rage was first emitted from the slave owners. Then they embroiled the Roman citizenry with the accusation that, "These men are Jews, and are throwing our city into an uproar by advocating customs unlawful for us Romans to accept or practice" (Acts 16:20-21 NIV). Caught up with the confusion and mob reaction the magistrates order them to be stripped and beaten probably by the jailer. "After they had been severely flogged, they were thrown into prison, and the jailer was commanded to guard them carefully. Upon receiving such orders, he put them in the inner cell and fastened their feet in the stocks" (Acts 16:23-24 NIV).
Hours pass as Paul and Silas are left unmercifully languishing in excruciating pain with their backs ripped apart from the flogging and the uncomfortable sitting position of the prison stock. Amazingly, Paul and Silas, in the midnight hour, through all of their hurt, sing and pray to the Jesus who loves them and who, too, suffered at the hands of unmerciful men. God's compassion overflows as a sizeable earthquake erupts, the chains fell off and the prison door "flew open" (Acts 16:26 NIV) to give relief to the prisoners.
While the prisoners sang the jailer slept. When the earthquake rocked his world he awoke and discovered the doors open. He made a quick assessment that the prisoners were all gone. He knew that he had been given the responsibility to guard his prisoners and if anything would happen to them he would receive their punishment. Some in that prison cell with Paul and Silas were to be tortured and executed. In that moment life came apart for the jailer. He decided it would be quicker to die by the sword in a suicide act than to be tortured and finally killed. As he drew his sword, the prisoner Paul shouts, "Don't harm yourself! We are all here!" (Acts 16:28 NIV).
Calling for the torches, the jailer rushed in trembling before Paul and Silas and asked the now famous question, "Sirs, what must I do to be saved?" (Acts 16:30). He was really asking, "How do I put my life together?" so that I can sing in the dungeon of life?
First. Getting life together means realizing that bad things can happen to nice people.
These missionaries wanted nothing more than to help people. They desired to bring others into a relationship with God by sharing with them the good news of the gospel of Jesus Christ. These four men wanted to bring the news that Jesus sets people free from sin, hatred, prejudice, loneliness, dissatisfaction in life, wrong doing and rebellion against a loving God. This was demonstrated as Lydia and her household had been saved and baptized. When the demons tormented and imprisoned a slave girl, it was Paul who demonstrated a God-given act of love for her by exorcizing the demon and setting her free in the power of Jesus.
How were Paul and Silas treated for their acts of kindness? They were attacked, beaten and thrown into prison. Each person has had something afflict his/her life. None go untouched because we live in a fallen world that has strayed from the very purpose and love of God. Not until we get to heaven will there be complete safety. Paul understood that even as he reached his hand out to help the girl, others would not grasp the significance of freedom. He was right. His attitude was not, "What have I done to deserve this?" nor "I must not be a real Christian or this would not have happened to me." The truth is he anticipated that life is unfair at times because we deal with people and circumstances that have a different focus. Paul knew that in spite of all the bad things that happened to him for him to have life together was to live for Christ. How about you? In the midst of being and doing good things has life slapped you? Don't lose your focus on Jesus. He gives real meaning and purpose to living.
Second. Getting life together means our inward look determines our outlook on life.
As the earthquake shook the prison walls began to crumble, the chains fell off the prisoners and the door swung open. As the jailer saw the open door he assumed that all the prisoners had escaped and suicide was his only alternative. As he pulls his sword Paul calls out that no one had left. Amazed the jailer rushes in and asks the eternal question, "Sirs, what must I do to be saved?" (Acts 16:30 NIV). It is the basic question of his age. It is not temporal salvation that is at stake because all the prisoners were in place, but a spiritual longing of getting life together. It is the key question of our age as well. Sometimes it takes an epic shake up in our temporal lives…death of a loved one, divorce, loss of job, etc. to make us look deep inside at the ultimate spiritual question. The now classic response from Paul and Silas was, "Believe in the Lord Jesus, and you will be saved…" (Acts 16:31 NIV). With all of our theological jargon it simply boils down to a belief that Jesus can save us from our sin! He embodies salvation and comes to dwell within the heart and life of anyone who asks Him to come in and wash away their wrong doing and attitude.
In his internet Daily Devotions Neil Anderson writes, "Some Christians believe that walking by faith means being carried long by a mysterious, ethereal, indescribable inner sense called 'faith.' But the walk of faith is much more practical and definable than that. Walking by faith simply means that you function in daily life on the basis of what you believe. Your belief system determines your behavior. If your behavior is off in a certain area, you need to correct your belief in that area because your misbehavior is the result of your misbelief."
His outward life would be affected by his inward look!
Third. Getting life together means becoming a disciple.
Once the jailer acknowledged his need and belief in Jesus, Paul and Silas began sharing with him what it means to be a disciple. "Then they spoke the word of the Lord to him…" (Acts 16:32 NIV). Paul and Silas would not have a lot of time to share the word but the little time they invested began the root system of faith in this new Christian and his family.
Discipleship is a life long journey with Jesus and is the learning process of who I am as a Christian. What am I to do with my life? How can I better live a life of holiness for God and come out in the end with eternity
Conclusion:
Some of you need to ask Jesus into your life because your life has become a shamble. Jesus desires to come in and give you forgiveness, focus and a future.