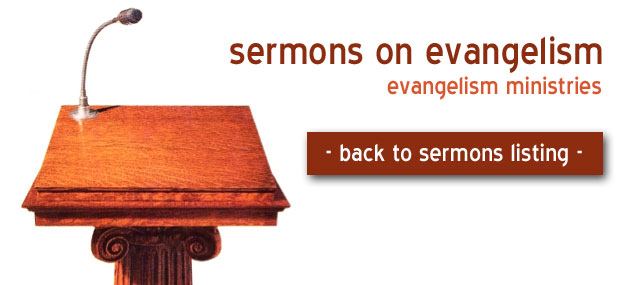 Singled Out
Acts 9
Writer's Notes
Paul's conversion is one of the most powerful stories of life change in the Bible. "Saul" the zealous Christian persecutor, is confronted with the presence and reality of Jesus in a dramatic way on the road to Damascus. On this road where he experiences the grace of God, Saul discovers that life will never be the same.
This talk is written for the youth context and is intended to give speakers a springboard from which to be creative in his/her own context while keeping the truth of the message. Play around with the openings and applications to fit your own personality and group!
One of the keys to creativity is the ability to take someone else's idea and make it work for you. Some of the ideas in this youth talk were gleaned from a Youth Specialties publication. Magazines such as Youth Worker Journal or Group Magazine are great places to get fresh ideas that you can "tweak" to make your own. Personally, whenever I see a great idea in a publication I just run to the photocopier and then pop it into a three ring binder so I can find it later. Primitive, but it works.
Opening
Tell story of the "no pain - lose 10 pounds in one week" scams that are flying around right now on the radio, in the Internet and on TV. The reality of this is, that there are no quick fixes or easy ways to diet - what it comes down to is a commitment to exercise and abstaining from a Twinkie diet. You can also use the fitness fads, get rich quick… whatever works in your settings.
Ever since Christ first came to earth, people have been trying to invent easy, painless ways of getting saved. But a true encounter with Christ is a deep and radical change and change often is painful. There is a great story of change in the Bible that shows us the depth of this change and what has to happen to each of us if we are to really enter into a relationship with the God who changes lives.
Busted!
Ask a student ahead of time to be ready to read Acts 9:1-21. Be sure they have a microphone if needed. Also consider having the passage on the screens as well. If you have a dramatic group, consider getting a few students together ahead of time to read the passage as a reader's theatre assigning parts to be read such as narration, Saul, God and Ananias.
Recap the story pulling out the highlights (don't reread it!)
Paul was a rabid opponent of Christ and his church. Acts 8:3 tells us that Saul was destroying the church - in fact he may have been present or partially responsible for the stoning of Stephen just a few chapters before. He was the opposer of all opposers who is about to be opposed as forcefully as he has others.
Paul has a powerful encounter with God as Paul as God call him out. He looses his sight and is even knocked to the ground.
Paul discovers "The gospel is bad news before it is good news. It first confronts you with your sin before it offers you grace." This is what the Lord does - he accuses Saul of persecuting him.
Share a personal illustration of a time you got in trouble (some of you will have a great repertoire to choose from!) I hated grade seven French. I couldn't remember my verbs to save my life and I thought my teacher was a geek. So, I did everything I could to interrupt the class, including throwing erasers, writing assignments in crayon, writing how much I hated the class on exams… get the idea? It didn't take more than a couple days to hear my name being called to the principal's office for a scolding and "an invitation to change my behaviour." Ask students if something like this has happened to them - how would they respond if God called them up? Have they ever sensed that God has called them up through a parent, a pastor or friend to let them know they were in need of a change?
Sooner or later we all need to hear the news that we are not where we need to be spiritually.
SHARE your conversion testimony here. OR… have a student ready to share their conversion testimony (be sure to work with the student well ahead of time and have them practice it!).
Off the Hook?
Acts 9:5-6 (Saul realizes that Jesus is actually speaking to him!)
Jesus is the last person in the world that Saul is expecting to meet (he was supposed to be dead, remember?). Many people expect the heavy hand of God when they meet Jesus. Here, Saul did not get what he expected. What he did get were straightforward instructions to arise and begin following Christ. He deserved punishment, but God gave him grace.
OBJECT LESSON - Abruptly stop your message and go to someone who is new in the group, or to someone who would be most least likely expect a favour from you. Walk up to them and hand them a five, ten or twenty dollar bill (which you don't get back) and hand them the money. No questions asked, no strings attached - it is theirs.
God's grace is one of the most shocking, surprising things we may ever encounter. Through Christ, God offers every person free forgiveness, free membership into his family and free eternal life!
Ask students to reflect as to whether or not they have received God's grace. Have they been gripped by what Jesus did for them when he died for their sins? Has the idea of having their sin wiped away and eternal life granted changed who they are?
Saul had a head-on collision with Christ on the Damascus Road. There, God began to tear into his self-pride about his Jewish heritage, his self-righteousness and his self-appointed calling of persecuting the church. At that same collision, he also received a grace that transformed him forever. Life would never bet the same for him again. Later in life, Paul reflects on his past activities saying that they are all rubbish in comparison to knowing Christ (Philippians 3:7-8). God had made him a new person.
You're Not in it Alone!
Acts 9:17-19 (Ananias defends Paul). When God brings you through a real conversion, he brings you into a real community. Salvation isn't an experience you have individually. Instead, when you become a child of God, you also become a brother or sister to the rest of the family of God. You enter his family - your church, youth group and the Body of Christ around the world.
The passage about Ananias and Paul shows us that the power of the gospel makes friends out of former enemies. Ananias loved Saul - he called him brother, laid hands on him, restored his sight, baptized him, fed him and brought him into the fellowship of believers.
Wrapping it up
In this room, you are surrounded by all sorts of people who have listened and responded to the calling of Jesus in their lives. They have been transformed by grace and are transforming the lives of those around them.
We might not meet Christ in a blinding light or hear his voice boom out our names. We might not have scales fall from our eyes or receive a call to be a missionary or the next Billy Graham. But most of us experience these same things Paul experienced - and usually more than once. We get singled out by God, surprised by his grace, and surrounded by his family.
Do you hear him calling you? Do you hear him nudging at your heart to believe in him, to respond to his voice and to allow your life to be transformed by the power of God? Do you want to have your sins wiped away, to be brought into the family of God and to have eternal life?
ALTAR CALL