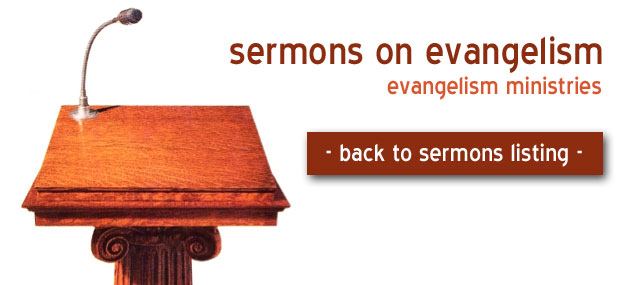 Lost or Found
Okay, call me unorganized if you want, but I admit that I sometimes have a problem with putting my hands on things. Now, I never loose things, but I can't always find them. Let's take my passport for instance. I am a foreign student from Canada studying in the States. When I go home, my passport and INS papers are essential for me to get back into the United States. This last trip, my passport provided a wee bit of a problem. You see, I had just moved, and I had moved right after finals, when so seminary student lack the ability to think straight or pack efficiently. All I knew was that everything was in boxes. As I packed, I had started to label them, but discovered that my system was not working, so simply decided to use the method of "just throw everything in and sort it out later."
As the countdown to go home to visit drew closer, I began to start packing. Shoes, books, photos, clothes, CD's, more shoes, and of course my passport were all on my list of items to bring home. I knew the first ones would be easy so I waited until the night before to start packing, but as I reached "passport and INS" documents I got a little nervous as I realized that I had not seen them for over a month. I looked in the boxes in my closet -no luck. I looked in my desk drawers - not there either. They weren't in the freezer (doesn't everyone store important things in the freezer?), not in my file for "important documents", not in my computer bag, not in my purse, not in my suitcase, not in my academic boxes, not in my "knick knack" boxes - - they were nowhere to be found! It was nearing 4am and I flew out in the morning. I am sure I looked like a delusional crazy woman with tears streaming down my face and lots of boxes to put away and clean up. I went up to my room and did the only thing I knew to do… which was pray the prayer of desperation, "God if you help me this time I will never pack like this again!" when out of the corner of my eye I saw a stack of bills to be paid with the corner of my navy passport sticking out from under it. I was ecstatic! Now I could not only go home without problems, but could come back to school again. I wasn't delirious; I didn't lose it…. It was waiting for me to come get it all along. There was a shout of joy in my room that night when I found what I had spent hours searching for.
Jesus made reference to a woman who had a similar experience. "Or suppose a woman has ten valuable silver coins and loses one. Won't she light a lamp and look in every nook and cranny until she finds it? And when she finds it, she will call in her friends and neighbors to rejoice with her because she has found her lost coin. In the same way, there is joy in the presence of God's angels when even one sinner repents." (Luke 15:8-10 NLT)
The basic problem presented in the text and in my own situation is that something was lost. It was not in its' place or where it was supposed to be. It needed to be found. I have struggled with what this means for us; does it simply mean that we are lost and if so, how do we know that we were lost? What I think the text is saying is that the coin was important to the woman; it was valuable. She may have had nine others, but this was significant to her. In the same way we can say that lost people matter to God. I don't think the coin knew it was lost, but what we do know is that it wasn't where it was meant to be. How many times do we find out lives where they are not meant to be in relationship to God's plan for our lives. When we are not in relationship with him as we are called to be, we are in a sense lost, and God sweeps the earth searching us out, calling and bidding us back to him.
God loves you - you matter to him. We were created in God's image and are created to walk with God, to know him intimately, but our sin and our own shortcomings have separated us from His love. We tried to get right with him through all sorts of sacrifices and laws but they could not hold the burden of our sins and they themselves became a burden. Because there was nothing we could do to ease that separation and be restored in relationship with him, God sent a solution. That solution was Jesus. Jesus was born to a virgin; he came and lived among us as a man, yet was God, and healed the sick, raised the dead, loved the disenfranchised and gave hope to the hopeless. Not everyone would acknowledge Him as the Son of God, and in the end, they ended up sentencing Him to life to claiming to be the Savior. He could have ran, He could have called angels to deliver Him, but instead He was crucified as the ultimate sacrifice and bore the sins of not only you and me but all of mankind. They buried Him in a tomb, but He didn't stay there. When they went to visit the body on the third day they found that the tomb was empty. Jesus appeared to His disciples and hundreds of people in the next few weeks - he was alive! He was resurrected and was not dead; in fact he performed many more miracles before taking his place in heaven, the place He has prepared for us.
This place called heaven is available to everyone who "believes in their hearts and confesses with their lips that Jesus is Lord." God invites us to have a relationship with Him even today.
God is sweeping the earth, searching out those who are lost. He is looking in every nook and cranny to find those who are apart from him. Lost people matter to God and He wants to bring them back to himself!
God doesn't give up and when the lost comes home he celebrates their return! There is a big party in heaven every time one heart repents and comes back to Jesus. God loves to celebrate His children!
Which are you, lost or found?