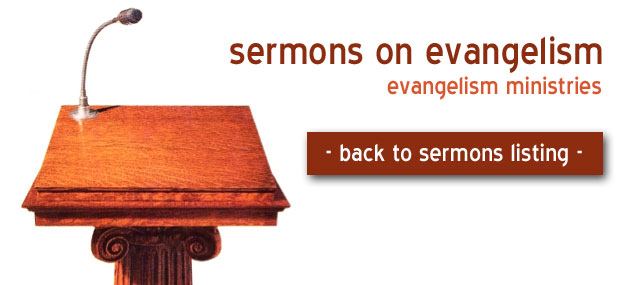 Becoming Friends with God
Scripture: II Corinthians 5:16-21
Proposition or Theme Sentence: God wants to heal our broken relationship with him and make us into new people.
Purpose: To convince sinners of their need for a relationship with Christ and to call them to repentance and faith in Christ Jesus.
Introduction:
Tell a short biography of Paul- (describe using general terms to connect with contemporary audience and to not give away the conclusion)
-He was very religious and thought he was a good person.
-He thought he was in right standing with God.
-One day he realized he was wrong and needed more than mere relgion.
-His whole life was changed.
-His whole way of thinking about people, about God, and about life in general changed. (II Cor. 5:16)
-He dedicated his whole life to telling people about the greatest thing he had ever found out: II Corinthians 5:17-being a new creation, experiencing a new life, a different kind of life.
I. Why should I be a new creation? What is wrong with who I am now?
A. It is not difficult to see the pain in our society and in our own lives.
1. Our pain is sometimes caused by others and their selfish actions
2. Our pain is caused often by ourselves and our own selfish actions
a. We hurt ourselves
b. We hurt others also-and cause them pain
B. Therefore we are not only victims of a selfish world,
1. We are also participants in it.
2. We are all guilty for our selfish actions.
C. God is saddened and displeased by the pain in our world caused by the selfishness of humans.
1. God is saddened by the pain we experienced
2. God is displeased with our selfishness.
3. Because we displease God we are separated from him and do not feel close to him.
4. When we are separated from God we often feel "empty" or "dissatisfied", like we are "missing something."
D. In order to be reunited with God we must become new people, or new creations.
II. How does he make me a new creation?
A. The starting point is God's love for us.
1. We said earlier that our selfishness makes him sad-he is not just angry, but also sad-because he loves us.
2. God doesn't want to be separated from us, but wants to have a loving friendship with us, and wants to be loved by us-because he loves us.
3. Because he loves us he has made it possible for us to have a relationship with him.
B. God has offered us friendship with him by means of reconciliation.
1. The definition and description of reconciliation:
a. Dictionary definition # 1-"to cause to be friendly again"
b. Dictionary definition # 2-"adjust or settle"
c. Both definitions must be present in order to have reconciliation.
d. Example-If a person steals, he/she must pay back/give back (right the wrong) (df. 2) and heal the relationship. (df. 1)
2. Christ paid the price (righted the wrong) by dying on our behalf. (vs. 21)
a. He took the consequences for our sins.
b. Therefore our sins are no longer need to separate us from God.
c. It is worthless for us to try to "make it up" to God or "right the wrongs"-it has already been done.
3. Even though Christ has paid the price/righted the wrong, every person's relationship with God is not yet healed.
a. God reconciled himself to us by paying the price, but we must be reconciled to God.
b. We reconcile with God when we admit to the wrongs we have done, accept Jesus' payment on our behalf, and choose to live our lives like we are God's friends.
C. When we have accepted God's offer of reconciliation we are new people.
1. Our sins are forgiven.
2. We experience a loving friendship with God.
3. We experience a new kind of life-we are a new creation!!
III. How can I be sure about all this? Why are you so interested in telling me this?
A. Paul was interested in telling this because he felt like he was God's ambassador to people (vs. 20)
1. Definition of "ambassador" -a representative for oneself in another place
2. He was God's representative to them-to tell them this good news about reconciliation with God.
3. He spoke out of personal experience and encouraged his listeners to accept God's offer.
4. In verse 20 we find his strongest advice to his listeners: "be reconciled to God."
B. Like Paul we (the preacher and all Christians) have experienced reconciliation with God and are new creations.
1. Give a short testimony of a new convert who attests to feeling like they have been given a new life.
2. We give the same advice as Paul: be reconciled to God and enter into a loving friendship with him.
Conclusion: Paul experienced years of separation from God and then experienced reconciliation and a new relationship with God. Here we see him encouraging others to do the same. We have experienced separation from God and have experienced reconciliation and a new relationship with God. And now we encourage you to do the same. Be reconciled to God. God has done everything needed to be friends with you again. Will you be friends with him and allow him to make you into a new person, a new creation?
Invitation: Will you be reconciled to God today? You might be able to feel the separation between you and God. You might be able to list the sins that separate you from God. God loves you and wants to be your friend, and has done everything to restore the friendship. Will you come in repentance, humility and sorrow for the bad things you have done? Will you accept Christ and his death on your behalf? If you are not satisfied with your life, God wants to give you a new one by making you a new creation. Will you accept his offer today?