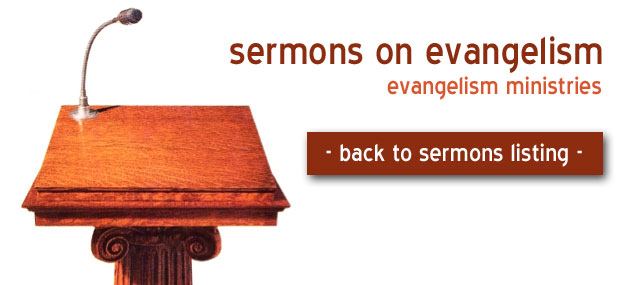 Becoming a Credible Christian
Ephesians. 4:1-13
Ephesians 4:1 …I urge you to live a life worthy of the calling you have received.
Purposes: to reflect the humble and patient character of Jesus, to keep the unity of the Spirit in peace, to apply the grace-gifts in building up the body of Christ.
Intro:
# "You Christians can't agree on what you believe. The Nazarenes fight with the Baptists; the Lutherans with the Catholics, and a whole bunch disdains the charismatics," criticized one angry person.
# "I'm not going to go to any church that forbids its members from going to the movies and its teens from dances."
1. The question asked in these incidences is "who is right?"
2. The scriptures do not answer the question of who is right, but the Bible does tell us who is credible.
3. Here are ways you can tell if a person is an authentic Christian:
I. A Christian lives a worthy and virtuous life (1-2)
A. Living a worthy life (1)
1. We are to live a life of holiness (24).
2. We are called from sin to right living.
# The circumstances of life may not reflect the worthiness of a person. Paul, for example, was a prisoner accused of causing problems.
B. Leading a virtuous life (2)
1. We are to be humble.
#We laugh when someone quips "I sure am proud of my humility."
a. Humility means to be teachable.
b. Humility allows someone else to act as an authority or a leader without undermining.
2. We are to be gentle.
# Most of us think of a child being gentle. I have held infants who clobbered me. The small muscles are the last to develop in a child. Only those who are strong are capable of being gentle.
3. We are to be patient.
a. Becoming irritated and expressing annoyance injures feelings.
b. We are to prioritize relationships.
II. A Christian keeps the unity of the Spirit (3)
A. Because God is one (4-6).
1. We who would chose to be like Him will be united.
2. This passage does not call for uniformity.
3. God is creative; He enjoys variety.
4. God is over all (6); He is in charge of uniting people not tearing them apart.
B. Because we are bound together through peace (3).
1. Conflict divides; peace unites
2. Keeping peace requires effort (3).
III. A Christian applies the grace-gifts God gives (7, 8, 11)
A. God gives a variety of gifts (11).
1. Apostles are sent by God with special powers and for specific purposes.
2. Prophets proclaim the truth of God.
3. Evangelists call people to discipleship.
4. Pastors care for a flock of people.
5. Teachers instruct learners about God.
B. God's purposes are:
1. to prepare people to serve (12)
2. to build the body of Christ (12)
3. to united people in faith and knowledge (13)
4. to bring people to maturity. (13)
CONCLUSION:
1. Believers and unbelievers can discern who the credible Christians are by how they live, treat people, and build up the church.
2. What about those churches who disagree with each other?
a. God is not bothered by our disagreements unless we divide, become unloving or fail to build up the body of Christ.
b. Can we point out our differences? Yes, but we are not to fight.
3. What about the church that speaks out against movies and dances?
a. Few, if any here tonight, will be lost because they went to a movie or danced.
b. The warning against activities that encourage the sensual is spoken wisely by those who are as tolerant as they are concerned.
4. For all of us who wish to lead other people to Jesus, let us live a life worthy of God's call to holiness.
5. This, then, is how we become convincing Christians.