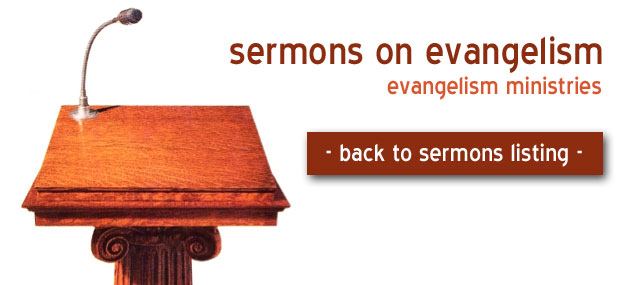 Becoming a Compassionate Christian
Ephesians 4:25-Ephesians 5:2
Ephesians 5:1-2 "Be imitators of God, therefore, as dearly loved children and live a life of love just as Christ loved us and gave Himself up for us…"
by Lyle Pointer
Purpose: To encourage people to lovingly draw their acquaintances into a saving relationship with Christ.
Proposition: Loving relationships draw people into a relationship with Christ.
Introduction:
1. The great commandment is to love God with all of our heart, soul, mind, and strength.
2. Jesus said the second great commandment was like the first, i.e., it was similar, close to, almost the same.
3. To love God means we love our neighbor.
4. Vital Christianity takes into account how we treat other people.
5. Much of the Bible addresses the matter of interpersonal relationships, because loving God means we are to love people.
6. One of the concerns of God was to witness to neighbors, friends and relatives about our relationship with God.
7. Moreover, God was concerned we make disciples of them.
8. If we undertake such a task, we must do so deliberately and with intentionality.
9. Here's how Paul coaches us to do so: (read Ephesians 4:25-5:2)
I. Speak truthfully to your neighbor (vs. 25)
A. Honesty is a rare virtue.
# In the book The Day America Told the Truth, the polls revealed 91 percent of Americans lie regularly.
1. For us to speak honestly is absolutely essential for our time.
2. We must put off falsehood and pretense.
3. Speaking honestly reveals to others what we are like.
4. We must speak honestly about our relationship with God.
B. The reason for being honest is that we are part of one another.
1. Self-honesty is important for good mental health.
2. Honesty with others makes for healthy, happy relationships.
#When I met a man whose family had attended our church, he said "are you here to get me saved?" My response was an honest and direct, "nothing would please me more!"
#When an angry man said that Christians were stupid and unloving, I simply explained I thought I was neither but I belonged to Jesus Christ and had given my life to Him. By His love He had changed me into the person I now was.
II. Work to share with needy persons (vs 28).
A. Our world seeks to take from others.
1. We are warned about stealing.
2. We have come to believe, "what is yours is mine."
3. God respects our need to possess, but encourages us to give.
B. The Christian lovingly seeks to meet needss.
1. The reason for working is so we might share with others.
2. The Christian who would express his love would give.
3. The Christian would be moved by compassion when people have needs.
III. Build Up Others (vs 29)
A. There is to be no unwholesome talk come out of our mouths. (29)
1. Negativity abounds.
2. It is easy to be critical.
B. What we say is to benefit those who listen.
1. Make as part of your life's goal to build other people up.
2. There is a shortage of encouragement so dispense it liberally.
IV. Be kind and forgiving (32)
A. Get rid of anger.
1. We do have a choice about being mad.
2. Anger gives the devil a foothold (27)
3. Sustained anger is forbidden (26
4. We are told to "get rid of all bitterness, rage and anger, brawling and slander, along with every form of malice." (31).
5. The burden of responsibility for handling anger is placed squarely upon our shoulders.
#All too often we blame others, "he made me mad." Or, "I couldn't help it." These are unacceptable excuses which sustain our selfish agenda and actually impede the work of God.
6. The Gospel cannot be advanced when there are angry, broken relationships.
B. The life that is winsome is kind and compassionate.
1. Love is greatly influential.
2. Kindness will always be remembered.
3. Love and kindness are Godlike qualities---virtues that we, too must embrace and frequently demonstrate.
4. Apart from kindness and compassion, few people will be saved.
C. Forgive each other.
1. God's people are forgiving.
2. The reason we forgive is because we are forgiven.
3. We actually owe a debt of forgiveness.
4. How can we expect people to seek the forgiveness of God if we have not demonstrated God's forgiveness by forgiving other people?
V. Live lovingly (2).
A. We are to live as Christ lived.
1. He met the physical needs of people by healing them.
2. He ministered to the emotional needs of people by comforting them.
3. He addressed the intellectual search of people by describing God to them. He helped them to live a happy compatible life by coaching them on marriage, virtues, and governmental authority.
B. He gave up Himself as a sacrifice.
1. View the love of Jesus. Although Jesus did not want to die, he did.
2. Everything inside of Jesus screamed for safety, just as we want to be safe.
3. Jesus was publicly criticized and persecuted.
Conclusion:
1. We are to love our friend to faith.
2. It means a life of godliness must be lived out before them
3. We must choose deliberately to shape our lives after the loving life of Jesus.
4. To be imitators of God and live life lovingly will win our world to Christ.
#Paula met Wally at school where our children were in the same classroom. Ryan and Lana followed each other through grade school and into junior high. Wally met Paula while she was volunteering in a classroom. They struck up a friendship, went to lunch together, and began to enjoy the relationship. After several weeks of being acquainted, Wally asked Paula what her husband did. Paula said, "My husband is a pastor." Wally gasped and put her hands over her mouth in astonished. She declared, "What have I said?"
Paula reassured her that she hadn't said anything wrong. Then Wally observed, "I should have known you were a Christian."
Today Wally serves as a church secretary in San Jose, California. Ryan, her son, is a Nazarene minister. Rex, Wally's husband, serves on the Church Board, having been saved.
5. Let's love our friends to faith.