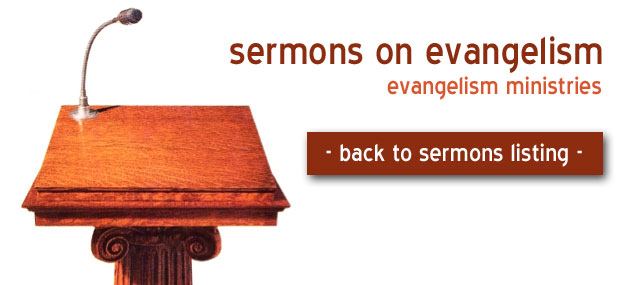 All in the Family
SCRIPTURE: Exodus 20:12
I. Introduction:
A. The fifth commandment is built into the very structure of society. It occurs again in a slightly different form in Leviticus 19:3 which states, "Every one of you shall revere his mother and his father." The Jewish Rabbis, with their passion for detailed exegesis of Scripture pointed out that in Exodus the father comes first, and in Leviticus the mother comes first. They explained the difference in this manner: "It is known that a son naturally knows his mother more than his father because she pets him. Therefore, God put the honor of father before that of the mother. It is known to God that a son reverences his father more than his mother, because his father teaches him the law. Therefore, God put the reverence of mother before that of father." The rabbis argued that the commandment existed in double form to ensure the same honor for father and mother.
B. This commandment is reiterated again and again in the Old Testament. There are some amazing stories of how the rabbis obeyed this commandment.
Illustration:
One such story attaches itself to a Rabbi Torfen. It is said that when his mother wanted to get up on her bed, he would stoop down and make his bent back as a step for her on which to step up. On another occasion his mother's sandals split and broke in such a way that she could not mend them. So she had to walk across the courtyard barefoot. So Rabbi Torfen put his hands under her feet at each step she took, so that she might walk over his hands and not over the cobblestones. The Rabbis felt that the glory of honoring a parent was greater than any other glory that might come to them.
C. Jesus quoted this commandment, and he also obeyed it. Let me remind you, our Lord spent ten-elevenths of his life in a village home. He cared for his mother and siblings after the death of Joseph. As he died he obeyed this commandment in committing the care of his mother to John the Apostle. Jesus told others to keep this commandment, but he diligently obeyed it Himself.
D. This commandment must be taken quite literally. It means that at every stage and age parents are to be respected. This commandment raises some questions which must be answered.
1. Why Should I Honor My Father and Mother? Why should anyone honor their father and mother?
a. The Bible gives us some great reasons:
Exodus 20—"that we may live long in the land."
Deuteronomy 5—"that it may go well with us."
Colossians 3:20—"it pleases the Lord."
Ephesians 6:1—"it is right."
b. Why should we honor our parents?
-It pleases the Lord.
-It is the right thing to do.
-It enables you to live contented.
-It gives us a sense of well-being.
E. These things may not catch your attention, so let me give you another reason that is not in the Bible. This reason comes from Grimm's Fairy Tales.
Illustration:
It is the story of some parents who had children and one grandfather living with them. Grandpa was getting a little old and sloppy. At mealtimes he tended to get his soup and porridge in places they shouldn't be. The parents didn't like this, so they got on grandpa's case but he couldn't help it. They decided that grandpa could no longer sit at the table with the family anymore, but set him in the corner of the room. The situation continued to deteriorate so they made him a trough. They put his food in the trough and took away his knife, fork, and spoon. He was made to pick up the food with his fingers and stuff it in his mouth. The situation went from bad to worse, until one day the parents noticed the children playing in the shed. They had a hammer, nails, wood and a saw. They appeared to be building something. The parents asked "What are you building?" The children responded, "A trough for you when you get old."
Your children may well learn how to honor you from observing how you honored your parents. We now have good reason for honoring our parents.
II. What Has Happened To Honor In Today's Family?
A. Today's family is experiencing drastic change which has led to a neglect of this commandment. What family changes have caused this neglect?
1. The family has moved from nuclear to global. This has caused a lack of a family support system.
2. There has been a change from hierarchy to individualism. Instead of looking out for the good of the family, we tend to look out for the good of the individual.
3. Stability has been replaced by mobility. Roots are almost a thing of the past.
4. Finally, the emphasis has moved from the traditional to the novel. Families today look for something different from tradition.
B. Why have all these changes occurred?
1. Urbanization and industrialization, with all their good, have contributed immensely to the breakdown of the family.
2. Communication which used to be verbal and filtered down through the family has changed to computers and earphones which have caused isolation.
3. The tendency now instead of honoring parents is to blame them. The emphasis is on not what the parent did right, but what they did wrong.
4. Our value system has changed. There are no clear cut core values. Thus, every person becomes their own law.
5. No wonder there are so many shattered people around us.
III. How Do We Apply This Commandment Today?
A. First of all, we must reinforce the Biblical ideal that the family has a divine origin.
B. There is also a divine order to the family. This order requires that a father and mother must be honored.
1. To honor parents literally means, "to state one is deserving of respect, attention and obedience."
2. In order to receive honor, parents also need to be honorable. Parents must have a sense of accountability and responsibility.
C. Your family has a divine opportunity.
1. What is this divine opportunity? It is the joy of making Jesus Christ Lord of our families. He is the Lord of your kids, Lord of your marriage, and of your household.
2. We can model for others what the family should be about. So you've blown it? Start over, begin again!
3. Compassion and love must be shown for those who are victims of incest and abuse. Christian families must help them deal with the hurt and pain of wrongdoing.
4. Families must take advantage of the divine opportunity to share their faith in Jesus Christ with each other. God has given each family member a marvelous opportunity to relate what Jesus Christ means to them. Have you ever thought about the possibility of your family as a mission field? What a divine opportunity to lead members of your own family into a personal knowledge of Jesus Christ.
Conclusion:
As children, we should give honor. We parents must be honorable. Whatever we do must be done quickly! Time is passing by and the most meaningful challenge parents and children have is to allow God to use them as channels to bring His healing, saving love to everyone in their family. Salvation is an "all-in-the-family" issue.