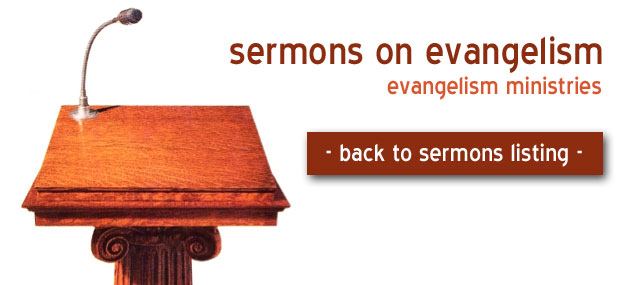 The Freedom of Family Forgiveness
SCRIPTURE: Genesis 45
by Lyle Pointer
INTRODUCTION
1. Heigh-ho, Silver!! So went the introduction to the Lone Ranger show. Hearts pounding in anticipation of the week's adventure of the Ranger and Tonto, we'd sit in the living room, enraptured, while the masked stranger rescued someone in distress. The Lone Ranger hid behind a mask. Do you know why? At one time he was just an ordinary Texas Ranger, riding on patrol with his unit which his brother, Captain Dan Reed, commanded. A low-down scout betrayed the unit and led them into an ambush. The notorious Butch Cavendish Gang, of which the scout was a member, bushwhacked the brave rangers and apparently killed them all--all but one, that is. One lone Texas Ranger survived the massacre.
2. This ranger was nursed back to health by Tonto the Indian. The ranger vowed to track down the Cavendish Gang and avenge the deaths of his brother and other comrades. The ranger, in order to spare family members from danger, decided it would be best to maintain the pretense that he had actually died in the ambush. When Tonto buried the ranger, he dug an extra grave to cover up the charade. Choosing to remain anonymous, the lone ranger never removed his mask, deciding that being officially "dead" wasn't so bad if it helped to fight crime. Thus, the saga continued, and the mask stayed on.
3. In the Joseph story he conceals his identity until Chapter 45. In Chapter 45 the time arrives for Joseph to take off his mask and reveal himself to his family. Joseph is not fighting crime, nor is he seeking revenge. His reason for being the masked brother is to protect and awaken the brothers to the truth about themselves, God, and taking responsibility for their actions.
4. Genesis, Chapter 45, provides a marvelous example of the freedom which comes when a family practices and receives forgiveness.
I. In Family Forgiveness There Is The Need To Relate (vv.1-3)
A. When Judah pleads that he be allowed to take Benjamin's place as a slave, Joseph can no longer control his emotions. It is time for him to reveal himself to them so that relationships could be reestablished.
B. In order not to embarrass his brothers, Joseph dismisses his servants. For two decades the brothers have carried guilt over the supposed death of Joseph.
1. He gives vent to emotions which have been locked inside for twenty-two years and reveals himself to them.
2. The brothers of Joseph are terrified--this Prime Minister is the brother they sold into slavery long ago. What punishment will be given to them for their cruelty to him?
C. Joseph will not seek revenge.
D. His deepest desire is to relate once again to his brothers. What a picture of grace. Out of grace he has a need to relate to them. They are Joseph's "ungraceful people." Yet he wants to relate to them in grace. Who in your family is "ungraceful?" God is calling you to relate to them in grace.
Illustration:
Josh McDowell writes of his father in very gripping language. "He was the epitome of everything I hated. . . . He was the town drunk. My high school friends would make jokes about him making a fool of himself around town. . . . Some- times, when we had company, I would tie him up in the barn and tell them he had to go on an important call."
But when McDowell became a Christian, God's grace was able to transform his hatred toward his father into love. A few months after his conversion to Christ, McDowell was injured in an automobile accident. His father came to visit him in his hospital room. At one point, as they were talking together, he broke down and said, "Josh, I've been the worst kind of father to you. How can you love a man like me?"
"Dad," said McDowell, "Six months ago I couldn't have; but now, through Jesus Christ, I can love you." And he explained to his father the meaning of God's grace in his life. Before leaving the hospital room, Josh McDowell's father had committed his life to Jesus Christ. From then on he was a changed man; he put alcohol out of his life, and scores of people who saw the change in his life also came to know Jesus Christ. About a year later this changed man died at peace with God and at peace with his son.
E. We can only relate to others properly when we are in a proper relationship to God.
II. In Family Forgiveness There Is The Need To Reconcile (vv.4-16)
A. In Genesis 45, verses 4-5, there is one of the most amazing stories in Scripture.
1. Joseph commands his brothers to come close to him and he forgives them. He assures them of his forgiveness and speaks kindly to them. Joseph knew that his brothers would have a difficult time forgiving themselves.
2. How long will you punish yourself for some sin or act of betrayal in your family? God is grieved when we do not forgive ourselves.
B. This story of Joseph highlights the difference between forgiveness and reconciliation.
1. Joseph had forgiven his brothers years earlier. The names of his children indicate his forgiveness of his brothers. To forgive those who have wronged and harmed us in our families is one thing. To be reconciled to them is another.
2. Forgiveness is a one-way street, but reconciliation is always a two-way street. Sometimes our forgiveness and effort of reconciliation are not reciprocated.
C. In the matter of reconciliation you can run into a massacre.
1. Reconciliation cannot be rushed into just to fix a relationship. Wait on the Lord. Make sure you are on His timing and not yours.
2. It took twenty years of waiting for Joseph to be reconciled with his brothers. Joseph was waiting for the right time--God's time. In God's time reconciliation was used for saving many lives.
III. In Family Forgiveness There Is The Need To Restore (vv.17-28)
A. Reconciliation has made a great start in restoring the family of Jacob, but there was still much to be done.
1. When Pharaoh hears of the brothers of Joseph, he gives instruction that Joseph's family is to be brought to Egypt.
2. Joseph sends his brothers back to their homes with the instruction "not to quarrel on the way." In other words, the past is over and there is to be no blame-placing. This is a picture of real restoration.
B. When the brothers reach Canaan, they decide to use the direct approach with their father, Jacob.
1. Verse 26 informs us of how they do it.
2. Verse 28 is a classic. Jacob speaks for the whole family. In his speech there is promise and restoration. Forgiveness in the family is always like that.
C. Forgiveness is a family matter. Joseph modeled true forgiveness and Jacob responded with forgiveness to his family. Does your family see you model the forgiving grace of God because God has forgiven you?
1. Within the family there must be continual opportunities for each member to come to an understanding of God's forgiveness. Parents must use every situation to help their children grow, learn and understand the freedom of the forgiveness granted by Jesus Christ.
2. Children need to understand that God's forgiveness is free and immediate. They need to have you communicate to them your desire that they glorify God and become like Christ.
3. Many times a child's personal relationship with Jesus Christ is the catalyst for parents to come to an understanding of God's forgiveness.
4. Life offers many choices for both parents and children. The greatest choice that a family can make is that of receiving Christ, and experiencing the freedom of true forgiveness.
Conclusion:
Your family can experience the same freedom that Joseph's family discovered. God is still a forgiving, loving, restoring God.