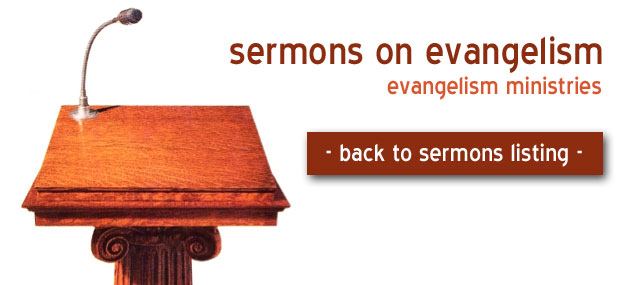 A Family Questionnaire
Scripture: II Kings 4:8-32
1. In II Kings, Chapter 4, we have an account of some of the miracles of Elisha the prophet. A close look at Elisha reveals a gregarious man spending time surrounded by people. Elisha emphasized the personal.
2. We need an emphasis on the personal today. Society crowds us into mass population centers where we lose our individual worth, becoming a number on someone's computer printout. Everything seems to focus on the automatic. Teller machines, medical diagnosis, air time reservations, stock shares and letters, have all been automated so that we do not see or hear a "real, human being." The result of all this is the loss of personal worth.
3. Elisha is a people-centered prophet who helps others. This can be seen in his relationship with the Shunammite woman (II Kings 4:8-37). This woman invites Elisha to dinner and every time he came through Shunem he would eat at her table. She is so taken with the prophet that a guest room is built and furnished for Elisha's comfort and convenience. The prophet, in return for the woman's hospitality, humility and generosity, wants to repay her.
4. Gehazi, the prophet's servant, observes that she has no children, and Elisha prophesies to the woman that she would conceive and bear a son. Her response is one of polite skepticism. In modern parlance it would be, "You're Kidding!" The prophesy came true and the son was born (v. 17). Verse 18 picks up the story sometime later when the boy accompanies his father to the field and suffers an apparent heat stroke and dies. It was obvious to the heartbroken mother that her son is dead. She placed the body on Elisha's bed, informs her husband that she is going to seek the prophet Elisha. The woman starts off on her journey. You can sense tension in her instruction to her servant to run beside the donkey and beat it to make it go faster.
5. Elisha sees the woman coming and sends Gehazi out to meet her with instructions to run to meet her asking the following question: "Is it well with you? Is it well with your husband? Is it well with the child?" Her response was, "It is well." She did not want to communicate her anguish to Gehazi but, instead, wanted a face-to-face encounter with the prophet.
6. Using this Old Testament miracle story, I would like to get personal. With a Family Questionnaire using the same questions Gehazi asked. How will you respond to each one of the questions on the Family Questionnaire?
I. Questionnaire One: How is everything with you spiritually, Mom, Dad?
A. Have you entered into a personal relationship with Jesus Christ? If your answer is no, then let me remind you that the most important relationship that you can ever have is one with Jesus Christ.
B. How is a personal relationship with Christ possible?
1. You must make a commitment to Jesus Christ. This commitment is a face-to-face confrontation with a person who lives and loves, rules and reigns. It requires a step of faith.
2. Belief that such a relationship is possible for an ordinary human being is essential. Do you believe it is possible for you? Jesus came to reveal to us that ordinary Moms and Dads can live in the presence and under the power of God. The good news is that Jesus can change human life - your life.
C. Not only is it essential to have a personal relationship with Jesus Christ, but we are called to the will of God which is purity. (I Thessalonians 4:3-80; Leviticus 19:2). God calls us to live pure, godly lives, and He also enables us to do so.
D. Maybe your need as a parent is for renewal spiritually. Take time to consider your own spiritual commitment? How are you doing spiritually?
Illustration: A phrase that was often used in the Old West was "Follow the tongue." When pioneers, hunters, and trappers first headed west they had no roads. They simply headed west. Without an atlas, rest stop, or map, how did they find their way? How could they make sure they were headed west?
They solved the problem by taking a reading of the stars at night, locating the north star, and then pointing the tongue of their wagon due West. The next morning when they awakened, all they had to do was "follow the tongue."
Christ can be your North Star if you have a relationship with Him.
II. Question Two: How is everything spiritually with your, Husband/Wife?
A. Wife how is everything spiritually with your husband?
1. Is he a Christian? Is he accepting responsibility for the spiritual direction of the home?
2. How long has it been since you, in love, sat down with your husband and did a spiritual inventory?
Illustration:
A lady came to see me recently who was deeply concerned about her husband/s relationship with Jesus Christ. We talked for a while, and finally I asked her if her husband knew Jesus Christ personally. She thought for a moment, and her response was shocking. She replied, "I really don't know, we never talk about those things." How tragic! In a kind and caring way, wives should know the relationship of their spouse to Jesus Christ.
3. Is your husband the priest of his own household? The early Protestant Reformers spoke and wrote of the husband being a "priest in his own household." The function of the priest is to point others to God.
B. Husband, how is your wife doing spiritually?
1. Are you encouraging her spiritual commitment at each life change?
2. Do you affirm her in her God-given talents and gifts and in her spiritual growth?
3. Show her in small but meaningful ways that her relationship to Jesus Christ is of the utmost importance to you, her husband.
4. Are you praying for her daily?
C. How is your husband/wife doing spiritually? Have you checked lately to find out? Could you respond to that question with this answer: "They are doing great SPIRITUALLY."
III. Question Three: How are your children doing spiritually?
A. Are you nurturing your children through loving, caring, touching, discipling, and modeling acceptance, unconditional love, and forgiveness?
1. Parents must teach and honestly live out the Christian faith daily before their children's watchful eyes.
2. A parent's personal faith is not only taught; it is also caught. As our children observe us under pressure and see our response to life's ups and downs, they will observe our growth and our learning. Children learn more from our lives than our words.
B. If children are to have a relationship with Jesus Christ, parents must care enough to confront their children in love about their spiritual needs.
1. When confronted by the "good news," children will have to choose either to believe what their parents believe, or believe something else. Their decision, however, may well be determined by the fact that they saw their parents live out what they said they believe.
2. Your kids will come to a moment of decision. What will they choose?
C. Children face tough times. They need to be built up and freely forgiven. They need to be encouraged to make a commitment to Jesus Christ for the glory of God. They need to be fortified daily by your prayers.
D. God has given children to us as a gift. Parenting is a serious responsibility. In a sense, the spiritual life of children is in the hands of parents. How are your children doing spiritually? Have you checked lately?
Conclusion:
When this Shunammite woman was questioned by Gehzai at the instruction of Elisha, her response to the question asked was, "Everything is fine." Her response was a faith response which wanted to appeal directly to Elisha without the delay of an intercessor. Her great faith opened the door for a miracle that otherwise would never have occurred.
But what about you and me? If the questions were asked of us on a spiritual level, what would our response be? These three questions from a family questionnaire are so important:
"How are YOU doing spiritually?"
"How is your husband/wife doing spiritually?"
"How are your children doing spiritually?"
"Can you say with certainty, 'It is well'?"