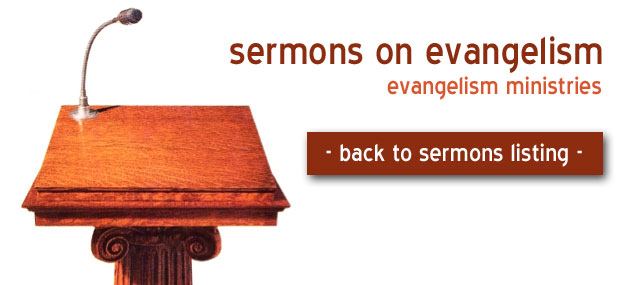 Telling the Next Generation
Psalm 78:1-8
Psalm 78:4 "…we will tell the next generation the praiseworthy deeds of the Lord, …"
by Lyle Pointer
Purpose: To encourage people to tell accounts of God's work.
Proposition: God's workings when recounted impact the emerging generation.
Introduction:
1. John Westeroff wrote a book with an intriguing question as the title: "Will Our Children Have Faith?"
2. God is concerned about your children and their children.
3. God commands intergenerational teaching --one generation passing truth on to the next generation.
# One out of four Nazarenes are under 25 years of age.
4. Why wouldn't a person want to influence those who follow us?
# God told Hezekiah his descendants would be castrated, exiled and enslaved. Hezekiah's response was, "I am pleased, because I will experience peace and safety." He had no regard for his descendants.
a. His self-concern prevented him from caring for others.
b. Self-preoccupation ignores the next generation.
5. Why should we tell the next generation about God?
I. So they will know what God is like (4).
A. "How can they believe in the one whom they have not heard?" (Romans 10:14).
1. The idea that children can believe as they want to believe without influence is absurd.
2. We are to influence the next generation.
3. They will only know what God is like if we describe Him.
B. Our society sends mixed messages.
1. Ephraim "forgot" what God had done.
a. The history of God's faithfulness was forgotten.
b. They acted as though God does not care.
# Michael W. Smith's song, "Cross of Gold", explains how we have changed a symbol of capital punishment into benign jewelry. The song suggests we have missed the primary message of the cross.
2. They knew about God but kept on sinning by refusing to live by His law (10), by rebelling (17), by disloyalty and unfaithfulness (37).
C. God gives laws to be passed on and obeyed (5).
1. Knowing the law of God required doing the right.
2. In the Hebrew mind to hear meant to heed.
3. God's law constituted a behavioral norm.
D. God's faithfulness obligates us to be faithful (7-8).
1. God has done great things for us and we are to trust Him.
2. He is faithful so we are to be loyal to Him.
3. We are to quit mistrusting and begin believing.
# When times become difficult, the Israelites turned to God. They would flatter Him. Their verbal assent was the first step toward rebellion (34-36). This began the cycle of repentance, lip service, sin, calamity (repeated).
II. Rehearsing our spiritual history honors God and helps us.
A. The value of hearing again.
# Rehearse means to rake or to dig through again.
1. Israelites returned in their memory to the wonders of God's intervention in their history.
2. They recalled the daring Exodus and the march into the Promised Land.
3. Read Psalm 78:13-14
# Morris Weigelt remembers the stories his father told of the family's escape from a repressive country to freedom. A young man led them through a wheat field. The signal was given to run for their lives. The guard, paid to shoot high, did so.
B. Hearing our history helps us find our future.
1. As we see who God is, we rediscover who we may become.
2. As we honor God, we are reminded of how He helps us.
3. As we remember, we find God afresh and embrace hope, courage, and renewal.
Conclusion:
1. The rigors of daily living can scatter our focus and diffuse our faith.
a. We can lose touch with our commitments.
b. We might abandon our relationship.
2. Recalling our history, who God is, and what His promises are reunites us physically, emotionally and spiritually.
# During the Thanksgiving Holiday of 1997 the Rhodes family gathered to celebrate. One day during the visit Jay and his fiance', Katy, went to visit his 92 year old grandmother. The grandmother was delighted to see her grandson and his fiance'. Grandmother visited with the young couple for a while --- then she looked into Jay's eyes and said, "Are you a Christian?". She then turned to Katy and asked, "Honey, are you a Christian? Do you know Jesus?". Katy and Jay assured her they were Christians and they loved Jesus.
One month later, on Christmas Eve, their 92 year-old grandmother died. Jay and Katy remembered their last conversation with grandmother.
Only one month away from entering heaven's gate grandmother was still an evangelist --- wanting to make sure all her family would join her in heaven.
3. Tell the next generation: They too must know and love God.