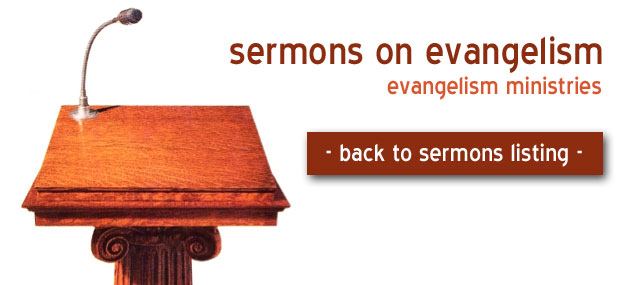 A Slur That Compliments God
Luke 15:1-7 (Read later)
by Lyle Pointer
Text: Luke 15:2 "This man welcomes sinners and eats with them."
Purpose: To invite people to God who seeks them.
Proposition: God wants to find every lost person.
Introduction:
1. The social gap between the religious leaders and the ungodly people was very great.
a. The religious leaders did not associate with ungodly people.
b. The tax collectors were legal thieves and despised by the over-taxed populace.
2. The winners were generally immoral people, not merely those who were unforgiven by God.
a. Their lifestyles were reprehensible.
b. They were unembarrassed about how they lived.
3. When Jesus ate with people who occupations and immorality were incompatible with Old Testament Law, He was criticized.
a. Eating with people, implied welcome, recognition, and acceptance.
b. To eat with someone meant to choose them as friends.
# Our word "companion" in the English language means literally "with bread." To dine with someone is to be a close companion.
4. Jesus, in the eyes of the religious leaders, defiled himself by befriending immoral people.
5. So the religious leaders spoke what to their minds was a scalding condemnation: "This man welcomes sinners and eats with them."
6. What religious leaders thought would discredit Jesus, we interpret today to be a high compliment.
7. Jesus takes this conflictual encounter as an occasion to tell a story – the story ofthe lost sheep.
8. The better name for the parable is: "The Story of the Seeking Shepherd."
9. The shepherd is a metaphor for God.
10. Let's read the account to hear Jesus' response to the slur against him:
(Read Luke 15:1-7)
I. God, like the shepherd, has greater concern for the lost than for the found.
A. God prioritizes the finding lost persons.
1. Contrary to both ancient and popular wisdom, God does not hate us when we sin.
# A reportedly Jewish proverb says, "There is joy before God when thosewho provoke Him perish from the world."
2. Just the opposite is true --- God does not want people to perish.
3. Rather He celebrates the joy of our discovery.
4. He rejoices over sinners, not over the righteous.
# When a child is found, he gets hugged, not his siblings.
B. God values us even while we are sinners.
1. God cherishes us while we are still sinning.
2. God loves individuals.
3. God is attentive to our personal plight.
# In the gospel of Thomas, a book of religious writings dated140 AD,comes a retelling of the story of the good shepherd. The story has the shepherd finding the sheep and then whispering lovingly in its ear.
4. God prizes you particularly.
5. There are no masses of people in God's eye—only individuals.
6. The shepherd had ninety-nine sheep but his concern was for the one.
C. God gets involved with us.
# A doctor does not set a broken bone from across the street. He comes close. He is tender, but strong.
1. Love does not touch us apart from closeness.
2. God moves close to us and enjoys our friendship.
II. God seeks us until He finds us.
A. Our God is a seeking God.
1. When Jesus heard the comment, "This man welcomes sinners and eats with them," He knew that He could not leave this picture of God unchallenged.
a. God does not simply welcome and eat with sinners.
b. This is an inadequate description of God.
2. God goes out looking for people, not simply welcoming those who seek Him.
B. Our God seeks until He finds.
1. Jesus tells us God is not adequately described as merely a seeking God.
2. God searches until He finds us.
a. He goes to great lengths to secure us.
b. He undertakes no token search.
c. He pursues with persistence and perseverance.
d. God even finds people while they are hiding.
# Adam and Eve sinned and immediately became ashamed of seeing God. Therefore, they hid from Him when God came looking for them.
# Elijah was hiding from Queen Jezebel who had threatened to kill him. In a cave, far from civilization, God found Elijah hiding.
2. God finds people while they are running.
# Jacob was running from his brother Esau. Jacob was running for a good reason: he had cheated his brother out of a large sum. When Jacob awoke from a troubled night of sleep, he recognized that God had Caught up with him. He testified that God was close.
# Jonah, called of God to preach to people he was prejudiced against, tried to run from God. But God caught up with him.
C. God seeks until He finds and then He celebrates.
# At Sid Ellis' funeral three of his friends asked me, "Was Sid rightwith God?" Friends want to rejoice. They want to dance with the angels over the lost being found.
Applications:
1. We are to seek and save the lost.
a. God has formed a search party from among His followers.
b. He began the process of seeking for the lost when He told His disciples to "Go into all the world and make disciples."
c. John 20:21 Jesus says, "As (for the same reason) the Father has sent Me, I am sending you."
d. Let us become God-like by doing what He does: Finding lost people.
2. God is looking for you.
# While on a beach just north of San Diego, CA., I heard the loud speaker announce, "Would the parents of Brittany Leach please come to the life guard stand. Brittany is six years old; she is lost and needs her parents.
I didn't see Brittany's parents, but I imagined they jumped to their feet and ran toward the life guard station. As they neared where their daughter was, they probably stood on tiptoes to see over the crowd. I imagine them trying to catch a glimpse of Brittany. Concerned about her fear and panicky feeling, they hurried even as the sand gave way beneath their feet. Getting to Brittany was more important than anything else in that moment.
3. That's the picture I have of God as He looks for you.
4. Knowing His heart, I know He is trying to find you.