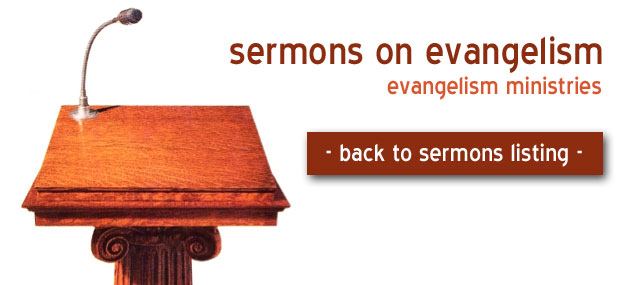 God's Expectations
Exodus 19:1-6
by David Busic
In his novel Great Expectations Charles Dickens reminds us that all of us have expectations. Expectations are the things we look forward to happening. Expectations can also be defined as reasonable or necessary. In the normal course of life we all have expectations. According to the Bible God also has expectations.
You are to love the Lord your God with all your heart and with all your soul and with all your strength (Deuteronomy 6:5).
Do not follow other gods, the gods of the people around you; for the Lord your God, who is among you, is a jealous God (Deuteronomy 6:14).
Do what is right and good in the Lord's sight, so that it may go well with (Deuteronomy 6:18).
Seek first the kingdom of God and His righteousness and all that you have need of will be given to you (Matthew 6:33).
Perhaps one of the more defining expectations of God is revealed in Exodus 19:1-6.
"In the third month after the Israelites left Egypt on the very day they came to the Desert of Sinai. After they set out from Rephidim, they entered the Desert of Sinai, and Israel camped there in the desert in front of the mountain.
Then Moses went up to God, and the Lord called to him from the mountain and said, 'This is what you are to say to the house of Jacob and what you are to tell the people of Israel:'" "'You yourselves have seen what I did to Egypt, and how I carried you on eagles' wings and brought you to myself. Now if you obey me fully and keep my covenant, then out of all nations you will be my treasured possession. Although the whole earth is mine, you will be for me a kingdom of priests and a holy nation.' These are the words you are to speak to the Israelites."
I. Understanding God's expectations.
A. God looks forward to a valued relationship between you and Himself (Exodus 19:3-5).
1. You were created for the purpose of relationship (Colossians 1:16).
2. God takes the initiative to establish the relationship he expects and values (John 3:16-21).
Jesus in teaching about the character of God tells the story of a Shepherd with 100 sheep. At the close of the day, he checks the sheep to make certain all are safe and well. In His checking, he discovers one is missing. He has 99 sheep safe, and well. It is now dark yet the shepherd goes out to search for the lost sheep. He searches until the lost sheep is found and then he carries it back to the safety of the sheep pen. God is not content to leave us to ourselves and outside the safety of His care and relationship.
B. God expects you to live with a holy integrity (Exodus 19:6).
1. Integrity is living a life that is focused on doing the right thing (Deuteronomy 6:18).
2. Integrity is leaving a life that reflects a right attitude (Ecclesiastes 12:13) and (Philippians 2:5).
It Really Didn't Matter
by Charles Colson
"The young people at Shively Christian Church, led at the time by Youth Pastor Dave Stone, were fiercely competitive with their neighbor, Shively Baptist, in all things, especially softball. They were also serious about their Christianity, faithfully attending the summer bible camp led by the youth pastor.
One week the Bible lesson was about Jesus washing His disciples' feet, from John 13. To make the servanthood lesson stick, Pastor Stone divided the kids into groups and told them to go out and find a practical way t be servants.
'I want you to be Jesus in the city for the next two hours,' he said. 'If Jesus were here, what would He do? Figure out how He would help people.'
Two hours later the kids reconvened in Pastor Stone's living room to report what they had done.
One group had done two hours of yard work for an elderly man. Another group bought ice cram treats and delivered them to several widows in the church. A third group visited a church member in the hospital and gave him a card. Another group went to a nursing home and sang Christmas carols – yes, Christmas carols in the middle of August. One elderly resident remarked that it was the warmest Christmas she could remember.
But when the fifth group stood up and reported what they had done, everyone groaned. This group had made its way to none other than their arch rival, Shively Baptist, where they had asked the pastor if he knew someone who needed help. The pastor sent them to the home of an elderly woman who needed yard work done. There, for two hours, they mowed grass, raked the yard, and trimmed hedges.
When they were getting ready to leave, the woman called the group together and thanked them for their hard work. 'I don't know how I could get along without you,' she told them. 'You kids at Shively Baptist are always coming to my rescue.'
'Shively Baptist!' interrupted Pastor Stone. 'I sure hope you set her straight and told her you were from Shively Christian Church.'
'Why, no, we didn't,' the kids said. 'We didn't think it mattered.'"
C. God expects you to live in harmony with others (Exodus 20:12-17).
1. You are to love others as you are loved by Jesus (John 13:34).
2. You are to love those who do not love you in return (Matthew 5:44-48).
There is a quote by Houssaye that states, "Tell me whom you love, and I will tell you who you are." We are known by who we love and to the degree we love.
"IT WAS THE RIGHT HOOK THAT GOT HIM. Pastor Waite might have stood in front of the Communion table trading punches with head deacon Ray Bryson all morning had not Ray's fist caught him on the chin two minutes and fifteen seconds into the fight. Waite went down for the count at the altar where most members of Emmanuel Baptist had first declared their commitment to Christ.
Waite was a fourth-generation New Englander, with ancestors who had been Baptist before the Great Awakening. He was fresh out of a Navy chaplaincy and wore his dress whites to the interview. His spit-shined shoes were reflective black pools, and each button on his coat glimmered like real gold. Donald's wife, Flora, owned and impressive collection of hats, some displaying large ornamental flowers. She spoke only when spoken to and carried a purse large enough to bail water. In a town that thrived on the salty air of Boston harbor, the Navy uniform inspired confidence and the hats were a source of fascination and some amusement.
The Waites settled into the parsonage just before Christmas, and the new pastor started his pulpit ministry with a series of sermons on "Submitting to Pastoral Care and Leadership." He also began a visitation program, calling on the church members in their homes. Appreciating his eagerness to get acquainted, the members hospitably scheduled their pastor for a luncheon, a dinner, or an afternoon tea.
Every host or hostess asked the same question: 'Pastor, is there anything you need?' And each time Pastor Waite made the same request.
'Since I'm new to the flock,' he would say, leaning back in his chair, 'anything that you could tell me about the people in the church would be of enormous help. I just don't know enough about everyone.'
The people of Emmanuel Baptist did not disappoint him. Within a few months, Donald Waite was privy to most of Newton's well-kept secrets. Mrs. Campbell's drinking problem, Frank Fowler's secret divorce, the Clemens family battle with mental illness, and Brian Maguire's time in prison were among the offerings.
Many church members praised Waite's ability to listen. He was so patient. So understanding. Some even arranged additional meetings to relate stories they had forgotten to share at first. Waite carried an appointment book and made notes, capturing each rich detail. By early March he had bought a larger appointment book and was starting to exert unusual control over the congregation.
When Frank Fowler demanded an agenda change during a church business meeting, Pastor Waite suggested a ten-minute break.
'You're being pretty tough on the rest of us, Frank,' Waite said as the two men stepped outside and strolled around the parking lot. 'I would think that a man who has made mistakes – especially marital ones – would be more compassionate.'
Ordinarily Frank, who had one bad eye from a Vacation Bible School accident, would have squinted in the harsh lights of the paring lot, but he was looking at his shoes.
'I think I can keep the secrets I know about you, Frank,' Waite went on, 'especially if you could find a way to be more cooperative when it comes to church business.' Frank may have been looking at the ground, but he saw the pastor's meaning clearly.
Waite's talent for getting his own way was as large as his appointment book. One of his pastoral conferences could reduce the most disagreeable church member to sulking silence. And by April most of the folks at Emmanuel had decided they couldn't trust any of their friends from the church.
Late that month when the deacons and their wives gathered for their annual potluck supper, Ray Bryson voiced what many of them were thinking. 'If things continue this way, I don't think Donald Waite should be our pastor.'
Very quickly the church divided into two hostile camps. Those who felt the pastor should be removed began sitting on the left side of the church. On the right sat members who wanted to give him more time.
When Ray Bryson's right hook finally took the pastor down, someone grabbed the spring flower arrangement from the altar and threw it high in the air in Ray's direction. Water sprinkled everyone in the first two rows on the right side, and a visiting Presbyterian experienced complete immersion when the vase shattered against the wall next to his seat.
The fight ended when the police arrived on the scene. They restored order, took down names for the report they would file, and recommended that some of the men seek medical attention. Ray Bryson's hand was broken, and Mary Dahl's knitting needles were confiscated.
The following Wednesday each of the deacons received a notice to appear at the Newton Courthouse for a hearing. Pastor Donald Waite had also been summoned. On the day of the hearing, both he and Flora appeared at the courthouse. They sat on one side of the aisle in the hearing room, and the deacons drifted toward the other.
When the court officer entered, breaking the uncomfortable silence, Brian Maguire recognized him immediately as David Goldstein, one of the stars on Temple Beth Shalom's softball team. For several minutes Goldstein looked over the police description in front of him. The one time he looked up, he seemed to focus on the tape on Waite's nose and the cast on Ray's hand.
'I know some of you from the softball league,' he finally said, removing his glasses to rub the bridge of his nose. 'We may have had our differences on the ball diamond, but the cause of religion in our city is at stake here. There must be some way you can settle your dispute among yourselves.' No one could look at him.
'I'm dismissing this case,' he said, rapping his gravel with sudden force on the desk.
Waite sat down awkwardly as Goldstein continued. 'No charges will be pressed at this time, but I urge you to work this out within your own church. Your Jesus Christ may allow this sort of thing in His followers, but the Commonwealth of Massachusetts will not permit fistfights as a regular order of church service.'
The leadership of Emmanuel Baptist Church filed quietly out to their cars and drove off in different directions. On the back of each car was a bumper sticker declaring, 'God Is with US at Emmanuel Baptist Church." (1)
(1) The Body by Charles Colson
D. God expects you to live as a priest representing Him to others (Exodus 19:6).
1. A priest is one who serves as a liaison between God and humankind (Exodus 19:6).
2. A priest is one who seeks to serve rather than be served (Galatians 5:13).
The Good Samaritan
by Tim Hansel
"One semester, a seminary professor set up his preaching class in an unusual way. He scheduled his students to preach on the Parable of the Good Samaritan and on the day of the class, he choreographed his experiment so that each student would go, one at a time, from one classroom to another where he or she would prach a sermon. The professor gave some students ten minutes to go from one room to the other; to others he allowed less time, forcing them to rush in order to meet the schedule. Each student, one at a time, had to walk down a certain corridor and pass by a street person, who was deliberately planted there, obviously in need of some sort of aid.
The results were surprising, and offered a powerful lesson to them. The percentage of those good men and women who stopped to help was extremely low, especially for those who were under the pressure of a shorter time period. The tighter the schedule, the fewer were those who stopped to help the indigent man. When the professor revealed his experiment, you can imagine the impact on that class of future spiritual leaders. Rushing to preach a sermon on the Good Samaritan they had walked past the beggar at the heart of the parable."(2)
Authentic priesthood in God's expectation sees a need, helps the need and thus builds a bridge of love and caring that connects the person in need to God.
II. Our needs are met in living by God's expectations (Matthew 6:33).
In his personal search for meaning and fulfillment, Solomon, King of Israel, indulged in all life had to offer. By his own testimony he experienced the pursuit of knowledge, wealth, pleasure, and accomplishment. All these he said were like chasing the wind. They failed to meet his expectation and need for fulfillment. His conclusion is in Ecclesiastes 12:13-14.
(2) Stories for the Heart compiled by Alice Gray
Chickens
by Anne Paden
"Jack London's wonderful classic, White Fang, tells the story of an animal, half dog half wolf, as he survives his life in the wild and then learns to live among men. There is one story in particular that has left a lasting impression on my heart.
White Fang was very fond of chickens and on one occasion raided a chicken-roost and killed fifty hens. His master, Weeden Scott, whom White Fang saw as man-God and 'loved with single heart,' scolded him and then took him into the chicken yard. When White Fang saw his favorite food walking around right in front of him he obeyed his natural impulse and lunged for a chicken. He was immediately checked by his master's voice. They stayed in the chicken yard for quite a while and every time White Fang made a move toward a chicken his master's voice would stop him. In this way he learned what his master wanted – he had learned to ignore the chickens.
Weeden Schott's father argued that you 'couldn't cure a chicken killer,' but Weeden challenged him and they agreed to lock White Fang in with the chickens all afternoon.
Locked in the yard and there deserted by the master, White Fang lay down and went to sleep. Once he got up and walked over to the trough for a drink of water. The chickens he calmly ignored. So far as he was concerned they did not exist. At four o'clock he executed a running jump, gained the roof of the chicken house and leaped to the ground outside, whence he sauntered gravely to the house. He had learned the law.
Out of love and desire to obey his mater's will, White Fang overcame his natural, inborn desires. He may not have understood the reason but he chose to bend his will to his master's.
Animal stories have a way of breaking your heart and often reveal a profound truth. The simplicity and purity of White Fang's love and devotion to his master help me realize that my life will always be full of 'chickens.' What I have to settle is, whom will I serve?" (3)
(3) Stories for the Heart compiled by Alice Gray
Your needs, the things you believe you want, and your expectations of what makes life meaningful can only be brought into harmony by deciding how you will live your life. Will you live by your expectations? This is much like chickens or chasing the wind. Will you live by God's expectations and serve Him?