by Gene Tanner, Pastor of Valporaiso Nazarene Church, Valporaiso, IN
John 4:23, Jesus tells us the Father is actively seeking worship.
How can this be true? There are churches on every corner! The only possible answer is that having a church must not automatically mean worship. Worship must be excellent and relevant, bathed with the Holy Spirit, celebrating "in spirit and in truth." Churches without true worship may have missed some paradigm shifts. Therefore, they are now at a plateau or declining without the power of the Holy Spirit empowering the body of believers.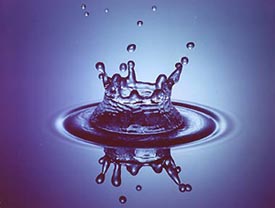 In too many instances, "church- creativity" seems like an oxy-moron. Many churches are more focused on safety than adventure. Some can't imagine a church service in which anything surprising, out of the ordinary, or even close to cutting edge may occur. Many are able to attend church on a mental autopilot, predicting everything before it happens. I call this a regression of imagination.
It is vital to recognize that some paradigms of worship have come and gone. Many worship on a clear format of:
Two worship songs or hymns with the offering
Choir number
Prayer song
Pastor's prayer
Special
Sermon
Worship is seen as preparation for the sermon. The pastor's message becomes the centerpiece of the worship. This worship experience tends to be the single most boring hour in the week. Most attendees are there out of loyalty. The church is slowly dwindling in size and strength. Worship preparation tends to be the pastor and a laymen or two meeting before the service and offering up a two-minute desperation prayer in hopes that God will show up and transform the worshippers. Is it any wonder that God must seek worshippers despite the fact that cities are lined with churches? The boring service confirms a lie to the community, that God must also be boring.
The next paradigm that has come and gone is the "contemporary service." For many in the church of the Nazarene, this is just an opportunity to sing hymns a little faster and add a guitar. The worship format of the service is basically unchanged. We define this worship as "seeker-sensitive" because we have a guitar and not a pipe organ, but in fact, they are not. Most third generation Nazarene's are very comfortable in our contemporary services. This in itself would be fine, except those we are trying to reach are not drawn into worship by our contemporary offerings. Few "seekers" like our "seeker-sensitive" services. Without saying it out loud, many believe mediocrity will still honor God because it happens within a worship context.

In the new paradigm the church is here because of a specific mission, not visa-versa. Actions are ordered according to that mission and purpose, not technique.
The paradigm at play now is the worship experience seen as a whole. It is a singular event where the worshipper may pick out the piece that directly affected him. The worshipper in the seat next to you may pick out another part of the service. It is a dramatic, emotional experience. This is the most difficult paradigm that has ever come before the church simply because of the preparation work needed to accomplish this goal. In this paradigm the sermon is only a piece of the event.
Each Sunday is a new concept. Each Sunday is a new design, a new emotional event. This week the sermon may be the first thing in worship, with music used to continue the teaching. The next week the sermon may be in the middle of the experience.
By tradition, my son and I go to the annual Chicago car show. Despite the fact that Jon is in the military, this winter he came home for the car show. On the way home I asked him his opinion. His statement reminded me of the church and the culture we are trying to reach. "Buick is gone – they will be the next out now that Oldsmobile is gone." When I asked why, he explained that at every exhibit we had to wait to sit in the cars. But at Buick no one was there. His reason was that Buick offered nothing to bring us to them. Even their new car is not exciting, but the same old Buick. "They are in trouble, if not now, soon." I did not see it the way he did. The younger generation, raised on multi-task, can see the whole and pick out a detail. I saw each car brand exhibit as a singular event. He saw the whole and picked out a Buick problem. They will see the worship as the whole, and pick out what hit them personally.
Define the journey - Where is the worshipper to be led? This now is the issue, not a predictable order of worship. This new paradigm is more than an unpredictable order of service; it is an addiction to excellence where every Sunday is a designed event. In designing the event there are usually 30-35 light cues in the one-hour and fifteen minute service.
At Valparaiso Nazarene Church (VNC), we use "intelligent lights" where each service is pre-programmed within the computerized light board. The lighting is extremely important to the event. Multi-sensory presentations are vital, from video, to dance teams, to drama all must slide into the worship in a seamless fashion. The worshipper is guided through an event. Absolutely NO RUTS ALLOWED!
To understand this worship paradigm, you must understand the process. The process rises and falls on the Creative Team. This team (at VNC it consists of nine people – I also serve on this team) designs the worship experience based on my teaching for a particular Sunday. This is very intentional.
Exodus 39:43 defines my role: "Moses looked closely at all the work and saw they had done it just as the Lord commanded." Moses was personally involved, yet wasn't a micro- manager. I am personally part of the creative process from the creative meeting to rehearsals to final Sunday presentation. In this process, the Senior Pastor must be careful when to use "veto" power. The creativity must flow. In this paradigm it is my responsibility to have my sermons completed a full two months in advance so the team can begin the worship design.
At VNC, the Creative Team meets each Tuesday, beginning at 7 PM and continuing until about 11 PM. The first part of each meeting is evaluation. As pastor I must check both my authority and ego at the door. For in order for this to be effective, they will also evaluate my teaching and how it fit into the entire experience.
EVALUATION PROCESS
This is huge in this paradigm. There must be an environment of openness. The worship leader, Joel, chairs the Creative Team meeting. We always begin by looking at last Sunday. It makes no sense going forward until we are certain of what we have just done. This evaluation is usually under discussion for over an hour (or equally as long as the Sunday service). Every light cue and every transition is considered. Evaluation is the only path to getting better. We understand that we cannot grow as a team without honest feedback; therefore, we speak the truth helping each of us get better.
Prov. 12:1 (NLV) says, "It is stupid to hate criticism." The environment is bathed in friendship, grace and celebration. Deep down we must function as if everyone is for the TEAM. This kind of relationship takes a lot of work, it doesn't happen overnight. Every team has a code of ethics, written or unwritten, spoken or unspoken. It becomes the standard for the team. We feel our unity is a more powerful testimony than what we "produce" on Sundays. No one has the right to be defensive (if you are wrong- you have no defense, and if you are right – you don't need one).
As we evaluate we always begin with the "whole" or the big picture. Did we teach what we wanted to teach? Did the entire service, as a whole, "work"? Did anyone daydream for even a minute? We may think big picture, but after all, how do you really critique worship? Should you even try? It is fine to critique the band, vocal team, dancers, drama but the bottom line is, did worship happen or not? Were the people brought into the presence of God? Did the room heat up with spirit and truth? These are most important: Did what we want to be taught - get taught? Was it understood by the body? Next, we evaluate each team's weak and strong points. Failure is OK, as long as you learn from the experience. After evaluation we move forward.
FUTURE PLANNING
We begin by asking ourselves, "Is everything ready for this Sunday?" We walk through the service, picturing it in our minds. We envision the light changes, songs, and sermon – every detail. Each Sunday is to be an emotional experience. This week, will the emotional high take place at the beginning, middle or end of the service? Emotions are to lead us to God. He created us as emotional beings. Worship is very emotional, as is our vision for worship. Authentic emotions are revealed in the light of Truth. Emotions without Truth are empty frenzy, producing very shallow people who reject serious thought.
William Temple defines worship as, "the submission of all our nature to God." That is very emotional! This is an atmosphere where God steps in and transforms lives. Ministry must be entertaining without being entertainment. The difference is that the Holy Spirit owns the stage. When we are positive this Sunday is set, we advance to the future Sundays. This is usually about two months out. This gives us plenty of time for rehearsals, drama writing (dramas are written in house) or any other preparation needed for that Sunday.
The mission and vision of this team is clear. Without a vision we would be like a sailor without a destination, therefore, unable to tell the difference between a good wind and an ill wind. Vision and mission for this team gives us our persistence and stamina. The creative team must have a target. Our target is to create worship that is so compelling, so meaningful and so unexpected, the time sails by and attendees leave with an enthusiastic desire to talk about the experience as well as the biblical content of the service.
There should be a "buzz" in the parking lot. It is empowering when a new idea, fresh prospective or a radical concept is seen. The team feeds off each other and dreams. Each Sunday is an adventure. If my sermon topic is "What drives your life?" give everyone a toy car, have a real car on the platform, and I come out wearing the uniform of a racecar driver. Or, on Easter, if the centerpiece of the sermon is the cross, build a 48-foot cross and hang it from the ceiling over the platform and first few rows.
Hundreds of hours and large amounts of money may be spent on a single service. It is expensive to create the experience. "Concept worship" is a budgeted item within the music/arts department. God has blessed us with the personnel and funds to accomplish these goals. For a smaller church, it is possible to be creative and still accomplish this new paradigm.
REHEARSAL
Each Wednesday evening we have a final run-through. We usually begin at 7:30 p.m. and finish by 10:30 p.m. It takes time to get it right. All the light cues, music and drama must be set. I have discovered volunteers will give tremendous amounts of time if their time is not wasted. They see the results on Sunday. There is excitement about what is going to happen this week! There is the adventure of worship.
People will invest time in things that matter. There begins to be that addiction to quality. God deserves our very best. This creates a culture of gift development. There is the old golf joke, "The more practice I get, the luckier I am." Excellence is not about magic. It is the result of hard work and long hours of preparation. God does the miracle of transforming lives, but the arts themselves are the result of invested time. Some of it, tedious time – just to get it right. Volunteers want to invest their time in something worthwhile. By the time Sunday comes, everyone involved is "fired up" to see the results of their hard work. Volunteers expect God to change someone's life each Sunday and want to be a part of this miracle. This is motivating!
Wouldn't it be great if once again the church was seen as the place where outstanding art was utilized to glorify God? It is not our desire to be better than the "competitors" in town because we have a better show or better technology. This paradigm is expensive and demanding both on staff and volunteers. But we have also seen that the branch can do nothing outside of The Vine. Worship here is not about us – God is blessing because He chooses to. He will therefore receive the glory.