by Ian Fitzpatrick
It was one of those weeks of back to back meetings in different cities and the travel logistics were somewhat challenging.
I returned to Toronto from a conference in Cincinnati and simply went upstairs to the departure level and checked in for my flight to Kansas City. I had enough time to board the flight and everything looked good for a routine trip. It was an unusually hot September day in Toronto, and as I boarded the plane, I realized the air conditioning was obviously not working. Sure enough, the voice from the cockpit announced a "little" delay while the maintenance crew checked out the faulty cooling system.

Another announcement informed us that the air conditioning unit was fixed, but another problem was now going to delay us further.
So, about 2 hours behind schedule we took off for Kansas City. I was not going to make it to the 6 p.m. meeting, and I was feeling a bit frustrated, but what can you do? Nothing!
The flight was uneventful and upon arrival I made my way to the airport's bus stop outside for hotel shuttle. As I was waiting, another hotel bus pulled up. It was not the shuttle for my hotel, but was for another hotel I'd stayed at during my previous visit to Kansas City.
I heard someone call my name, "Ian . . . Ian. . . ."
I was a bit shocked. I know people in Kansas City but didn't expect an encounter at the airport bus stop. The driver jumped out of the bus and ran towards me saying, "I thought that was you!"
Six months earlier this woman had been the driver for the hotel shuttle I had ridden. We had gotten into conversation as she told me she had moved from another part of the country to settle in Kansas City. She was facing some challenges, so after I told her I was a minister, I suggested that perhaps she should seek out one of our churches and start attending.
She received that counsel with politeness.
And now, here she was at the airport as I was waiting for a shuttle, and she recognized me.
She quickly told me, "I have started going to a Church of the Nazarene. My son goes with me and we absolutely love it."
She needed to rush her busload back to the hotel but in those two minutes, past and future collided.
I stood there, totally amazed at the plan of God, the providence of God and the faithfulness of God. Everything came together just as He had planned it. A flight delay in Toronto, a conversation six months earlier, waiting at a shuttle bus stop . . . all of this came together to prove that the work of evangelism can be as simple as taking the time to enter into a conversation, as simple as sowing some seed, as simple as just being sociable and trusting God for the outcome, and letting God take your breath away in how He weaves His tapestry for eternal good.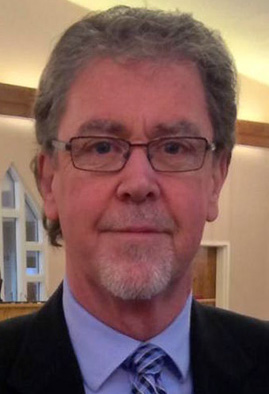 — Ian Fitzpatrick is the National Director of the Church of the Nazarene, Canada.