Filipino Ministries Update
by Rodrigo Quema
From Multicultural Ministries
The Filipino immigrants constitute among one of the largest foreign born ethnic groups in the United States. Currently, we are the second largest Asian Group next to Chinese and Indian background. In the last decade we have experienced a heightened awareness of our culture through notable Filipino personalities such as Manny Pacquiao in boxing, Arnel Pineda of the band Journey and Black Eyed Peas singer Apl.de.ap. But in spite of this rise in awareness of our people and culture, many are still trying to figure out who we are. This is probably because most do speak and understand English fairly well and we tend to blend into the American scene quite well. Much of this is intentional. The Filipino in America either desires to belong or does not want to be noticed because they here to simply earn a living and eventually go back home. Many are faced with challenges in immigration. But the third generation of Filipinos are another story. They long for their roots and desire to identify with what sets them apart from everyone else.
Here in Los Angeles our numbers have grown to be the second largest source of migration next to those of Latino background. For every ten Angelenos you meet, two will identify as Filipino.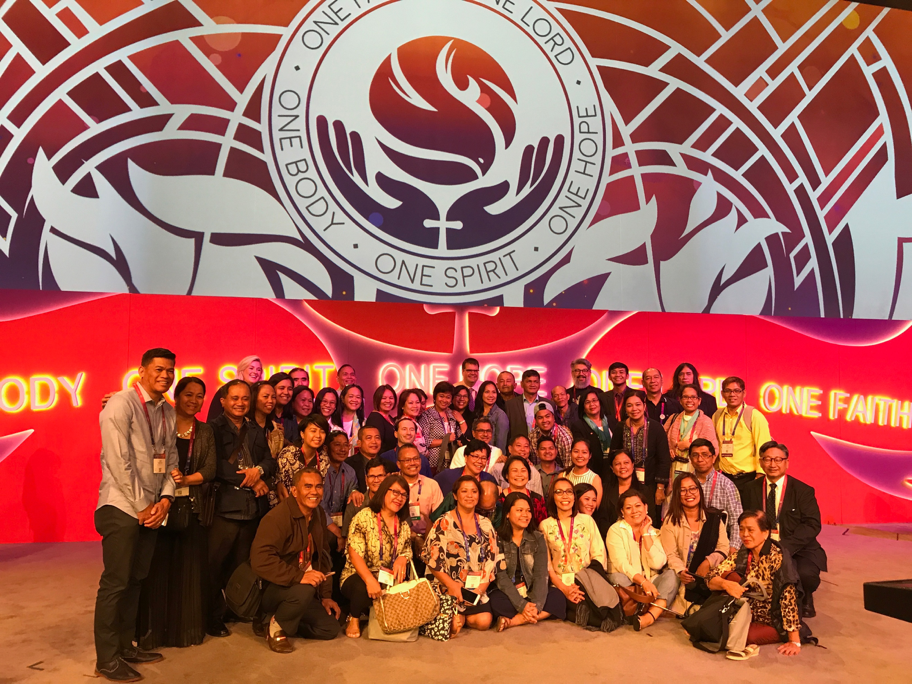 Our Los Angeles District currently has four Filipino-led churches or congregations. Once a year, all four congregations meet for Good Friday in order to foster unity and to strengthen our relationships so we can effectively minister within our local district and beyond. In this year's Good Friday Worship we experienced the Seven Last Words of Jesus as shared by each of our lead pastors and their associates. It was a very well attended event. We also combined to hold our family camp this year under the theme, "Boundless" were we had over 100 campers from three churches. It was a great time to come together and build our relationship, share our gifts and be filled with God's Spirit! Over 11 people were baptized during that camp.
Filipinos have a strong sense of Family bonding that we nurture and encourage. We foster a "Kapitbahay" or Neighborhood mentality that allows fellow members to move among the different Filipino Churches as their home or job moves.
We have always believed the Los Angeles is and will always be a hub of immigration which means that most immigrants are transient members of churches. As they become more stable they seek to buy homes in many of the different areas of Greater Los Angeles. Rather than lose people, we would like to see our Los Angeles Church as a hub where we train, equip and prepare people to support or lead congregations in the area they will move to. We also see Los Angeles as the place where our other churches around the district can support Compassionate Ministries that will help immigrant transition. Our Los Angeles Church has been holding Annual Health Fairs in partnership with our other churches and local Medical Groups.
Last December, I was invited to attend the Anniversary of our Filipino Ministry in London, Ontario under the ministry of Rev. Junior Sorzano. The event had around a hundred attendees, many of them young people who tagged along with their parents who moved there due to job opportunities. Amid a very cold winter, I felt the usual warmth and hospitality that is the hallmark of the Filipino culture. We had great leaders who were facing the challenge of balancing their work and home life, concern for countrymen at home and supporting the passionate vision of their pastor to launch a Filipino ministry. I believe that great things are in store there.
This is the challenge of Filipino Ministry. Our goal is to effectively reach the Filipino Community in all their levels of integration and intentional non-integration. Currently, we are blessed to have at least twenty active Filipino Ministers in nine areas of USA/Canada namely, Seattle, Northern California, Southern California, Michigan, New York, Florida, Hawaii, Ontario and Winnipeg. During our General Assembly recently, over one hundred Filipinos from USA/Canada and the Philippines met in a Gathering hosted by our Multicultural Ministries Office. We had the opportunity to get to know each other and organize ourselves with the shared burden of tackling the challenge of reaching the next generation of Filipinos in USA/Canada for the Gospel. We concluded by agreeing to hold our first Filipino Pastors and Leaders Conference on October 16-18, 2017 to be held in Los Angeles First Church of the Nazarene. Apart from the city being the hub of Filipino migration to the United States, Los Angeles First Church was one of the first churches that sponsored Filipino Ministries.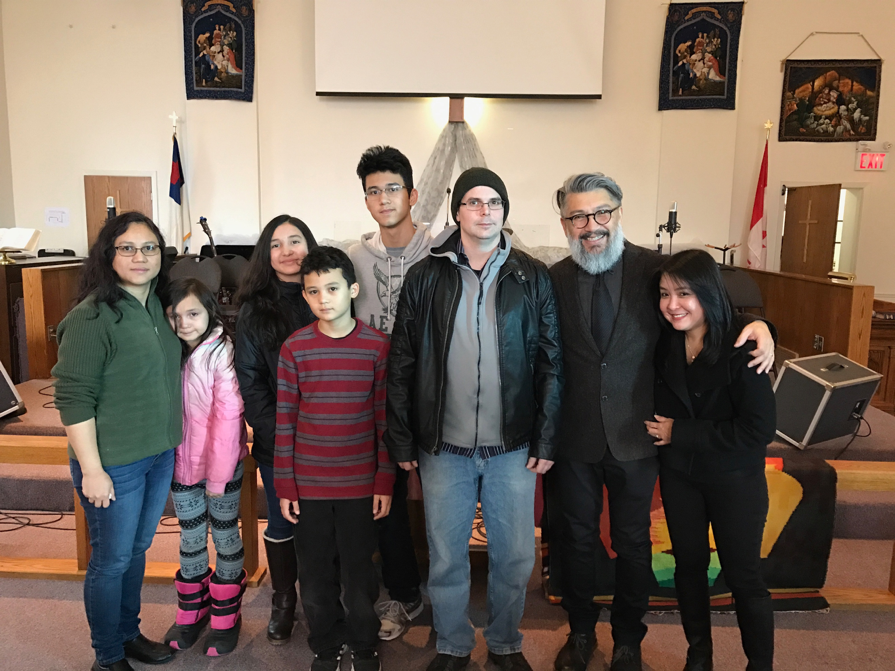 Our conference has two goals. The first goal is to provide an opportunity for our Filipino pastors and leaders to present current or future strategies that will help us develop new Filipino ministries and churches in USA/Canada. The second is to offer workshops that will work out those details as well as provide focused training in Discipleship and Leadership development. So far, we are expecting twenty to fifty participants to the event. It is the beginning of a new chapter that will stimulate the development of a new generation of Filipino ministers who can effectively reach our nation for Christ.
As Filipinos we are called to minister to our own since Missions has come home to America. But we are also called to reach all groups as leaders and skilled ministers. I remember when I was in the Philippines for my interview for a Green Card. I was asked why I was going to the United States. I replied, "God called me to be a missionary to the United States." He said, "Didn't we send missionaries here?" I said, "Yes, now it's time we return the favor." He looked at me and said, "Welcome. We need you."
To read the full Multicultural Ministries newsletter, please click here.
For more information about all the different aspects of Multicultural Ministries, see http://www.usacanadaregion.org/ministries/multicultural-ministries