When you come to a crossroads, it's sometimes difficult to know where to turn. Pastor Kevin Campbell and The Intersection church are trying to "meet people at that place of decision and point them toward Jesus." When the church was planted in September 2015, Pastor Kevin could not imagine the people they would encounter, how lives would be transformed, and the direction their lives would take.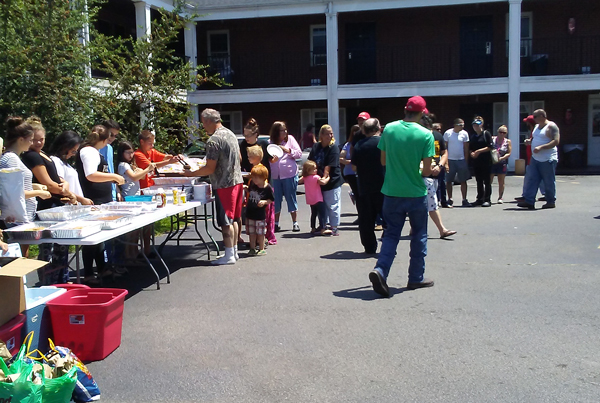 The desire God placed in the heart of this new congregation was to reach people on the margins of their Ashland, Kentucky community. Those margins span a tristate region that reaches West Virginia, Kentucky, and Ohio—and the church has been willing to cross boundaries and build bridges. Sometimes those efforts have led them to embody the love and compassion of Christ among people living under a bridge.
For Pastor Kevin, "compassion is not charity. Charity is about meeting needs; compassion is about investing in the person." One of the people in whom they invested lived on the riverbanks of a tent city. The Intersection church was present at a consistent day and time and began to intentionally build relationships with several people, including Elliott. As time went by, Elliott began participating regularly and testified to the work of Christ in his life. He thanked God for sobriety and the ability to forgive a man who previously stabbed him—a man he saw every day. Elliott eventually moved from living under a bridge to building bridges back to his family members in Indianapolis where he now holds a job and has re-acclimated to a steadier pace of life.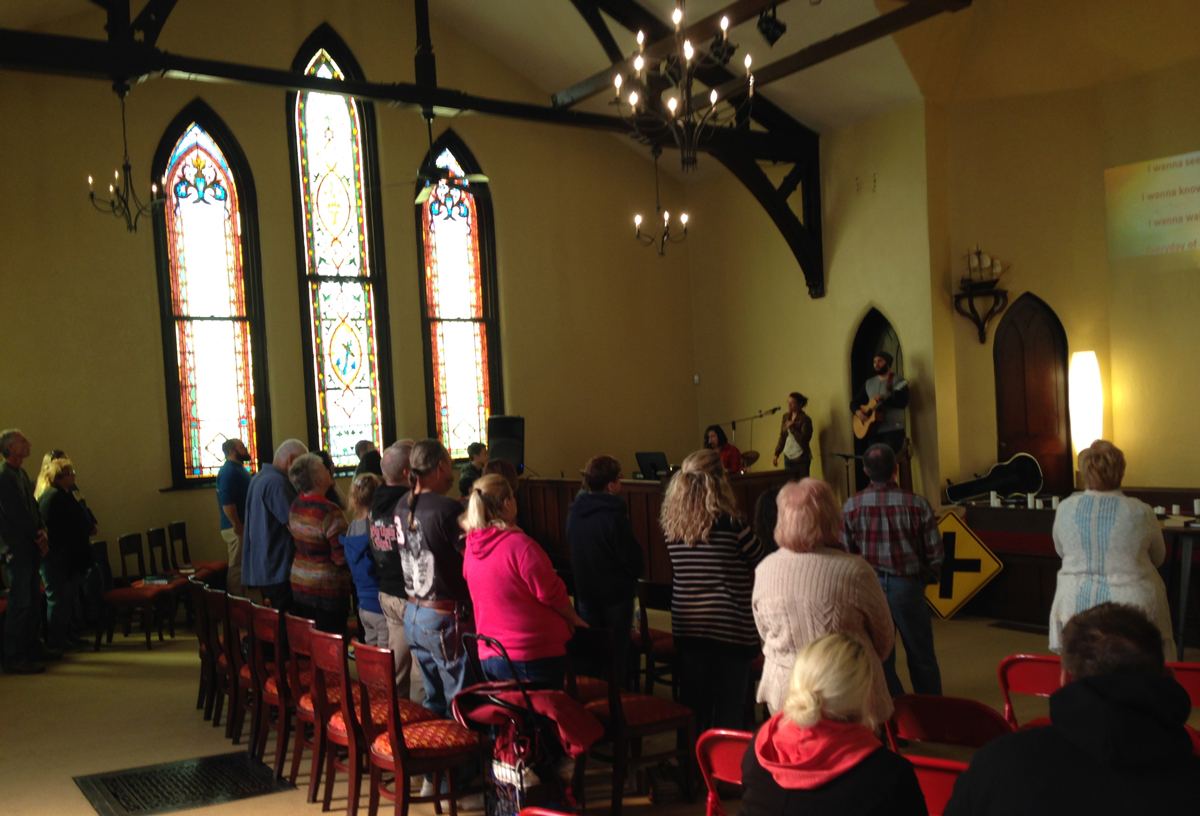 In the early stages of planting the new work, the church hoped and prayed for a permanent location in downtown Ashland from which they could become a compassionate ministries center and hold worship gatherings on a weekly basis. God opened the door, and through the help of the Hope Fund Grant, they were able to acquire a new facility from which to launch into ministry in the community.
Through a collaborative effort with other local churches, The Intersection began to serve a meal and preach a message at Central Park in Ashland. It was through these efforts Pastor Kevin met Shane—a man who was certainly at a crossroads. He started attending The Intersection a year ago and expressed a desire "to serve the Lord in any way the Lord would want to use a 'guy like me.'" Shane got clean, received treatment for mental illness, re-established a relationship with a high school girlfriend, and soon married her. He has proven an effective witness throughout their area because, according to Pastor Kevin, "he speaks their language." At Eastern Kentucky's District Assembly in June 2017, Shane was granted his first local minister's license in the Church of the Nazarene.
Pastor Kevin is hopeful that The Intersection will continue to cross paths with people such as Elliott and Shane as they minister in Ashland and the greater tristate area. Their focus will remain less focused on asking people to join them in their building and more about finding those intersections—those crossroads where people are in search of a little direction—and ultimately Jesus—the One who gives the best guidance for the journey.
Written by: Thea Ardrey based on Interview with Rev. Kevin Campbell, Pastor of The Intersection Church of the Nazarene