Native American Ministries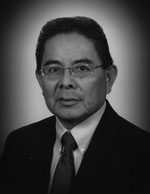 Dr. John Nells, Native American Ministries Director is accountable to the Multicultural ministries USA/Canada regional office and his primary function is to implement the agreed-upon policies and strategies for evangelism and strengthening of existing structures on the various districts of the Church of the Nazarene. This is accomplished through:
Arranged meetings with district superintendents and district leaders to help formulate and implement church planting strategies.
Upon the approval of the district superintendent, visit to churches and pastors who express a desire to sponsor culture specific congregations.
Upon the approval of the district superintendent, visit to culture-specific congregations that express the need for consultation in leadership development.
Recommend potential pastors for new and existing congregations.
Assist district superintendents, when requested, in the development of strategies for new initiative among specific people groups.  Please feel free to contact Dr. John Nells regarding Native American Ministries.   BIO
 
Native American Ministries Facilitator
---

Native American Ministries: "exists to support districts, pastors, local churches, and leaders in the task of making Christlike disciples among Native American groups in the U.S. and Canada." It also endeavors to:
Encourage the development of strategy, initiative, and resources to reach the USA/Canada mission field through the visionary leadership of a Native American Mission Director and Strategy Committee
Facilitate the creation of resources for pastors, local congregations, and for ministerial preparation through the strategy committee;
Utilize as strategy committee members, church leaders who are committed to establishing the Kingdom of God in the hearts of Native American people in their communities
Click here to view members of the Native American Ministries Strategic Readiness Committee
  The "Native American Strategy for Evangelizing Native Americans" is available by clicking here.
---

Develop prayer initiatives
Start 7 new Native churches by 2020
Start a Native ministry in Canada
Target Cities to establish Native churches - Lawrence, KS; Rapid City, SD; Phoenix, AZ; Rio Rancho, NM; Anchorage, AK; Great Falls, MT; Albuquerque,NM; Winnipeg, MB 
Provide training and discipleship - promote DCPI training
Provide a National Native American Conference (NNAC)
National Native American DCPI training - Spring 2015
Establish relationships with districts where Native work is present
Establish Native American mission endeavors
Promote Native American Ministries USA/Canada
---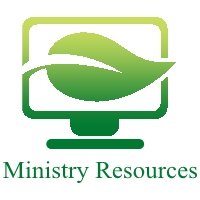 Southwest Native American District Church of the Nazarene
To order at Gospel Tracts in English or additional languages contact tracts@gospeltracts.us.
Wesleyan Holiness Library
Multicutural Ministries - USA/Canada Region's 5 Strategic Priorities
Southwest Native American Churches