Native American Ministries

YOU ARE INVITED
The Native American Ministries Strategic Readiness Team invites you to attend the National Nazarene Native American Ministries Conference.  The conference will be held at Bethany First Church of the Nazarene located at 6789 NW 39th Expressway, Bethany, OK 73008.   The conference convenes on Thursday, July 23, 2015 at 6:30 pm in the Atrium at Bethany First Church of The Nazarene and concludes at noon on Saturday, July 25.  Everyone is invited to attend this gathering.  Click here to download flyer.
CONFERENCE SPEAKERS AND SCHEDULE
Special speakers for this event include Rev. Craig Smith,  Dr. Stan Toler, Dr. Rick Harvey, Dr. Roberto Hodgson and Dr. John Nells.   You may view the schedule here.  This information is also available at WWW.snadnaz.org.
REGISTRATION
Registration cost is $25.00 per person.  Please fill out this registration form for this conference by July 1 and send to Orren Frejo. His E-mail is orrenfrejo@yahoo.com  or call him 928 856 0291.  You will also find this information online at www.snadnaz.org.
CHILDCARE
Childcare will be provided for those who have pre-registered their children ages five and under by July 1,2015 during this time -
Thursday:
6:15 p.m.-8:30 p.m.
Friday:
8:15-Noon (parent must provide lunch and any snacks for their child)
1:15 p.m. - 3:00 p.m.
6:45 p.m. - 9:00 p.m. (parent must provide dinner for their child before beginning to nursery)
Saturday:
8:15 a.m.-Noon – (parent must provide lunch and any snacks for their child)
Please provide the following information when registering for the conference.  This information will help BFCN assemble enough children's staff to properly take care of your child.
1) Parent's name or person approved to remove child from BFCN childcare facility
2) All the children's names and ages to receive daycare during the conference.
3) A cell phone number to call in case BFCN workers need to reach you during sessions.
PLEASE NOTE THAT ALL OTHER CHILDREN ABOVE FIVE YEARS OF AGE NEED TO REMAIN WITH THEIR PARENTS AND CANNOT BE LEFT UNSUPERVISED WHILE ON BFCN PROPERTY OR IN SNU HOUSING.
HOUSING
All housing is up to the attendees to arrange on their own. 
Recommended Hotels
Holiday Inn Express
7840 NW 39 Expressway, Bethany, Oklahoma  73008  TEL: 1-405-7876262
Rates: $75 a night for a standard room (2 queen beds or 1 king) and $85 a night for a suite
Fairfield Inn and Suites by Marriott, 5700 NW Expressway, Oklahoma City, Oklahoma 73132, T 405.470.8484, C 405.474.6399, F 405.470.8485, Cydney Fiebig, Director of Sales, cydney.fiebig@champion-hotels.com, www.marriott.com/okcex, FAIRFIELD INN AND SUITES SALES MANAGER OF THE YEAR 2014, Click HERE for more information.
SNU Housing - Limited housing will be available at the Southern Nazarene University dormitories. Women will stay in Bracken Dormitory and Men will stay in Snowbarger Dormitory.
Who do I  to contact for housing and linens?  All requests for housing need to be sent to Orren Frejo by July 1. Your name and linen request will be sent to SNU , but you will still need to check in with SNU housing  to obtain your room assignment and key when you arrive. There are a limited number of rooms available so please do not wait past the deadline to request a room be held for you.
How much is the fee for dorm room per person, per night? 
The cost per person per night for these facilities is : over 12 years of age -adults $10.00 per person per night , children ages 5 to 12 per child per night  $5.00.  The names of all persons staying in the room are required by SNU housing as well as for fire code safety reasons
 
How many people can occupy one room? Up to four people per room.
Are you ok with parents having kids sleep on floor in the same room? Yes, but they must be on the registration form for SNU Housing rules and fire codes
Is there a charge for linens?  There is an optional $20.00 service charge for linens, or you may bring your own. The rooms have AC, so bring an extra blanket if you tend to get cold in AC.
ATTENTION: SNU HAS A POLICY REGARDING LOST KEYS: YOU WILL BE CHARGED $125.00 IF YOU DO NOT RETURN THE KEY BEFORE LEAVING THE CONFERENCE.
Do you allow pets in rooms? NO pets on BFCN campus, or in SNU housing.
MEALS
Meals are up to the attendees to arrange on their own.  Morning and afternoon refreshment breaks are provided free of charge. 
TRANSPORTATION
All transportation is up to the attendee to arrange on their own.
STILL HAVE A QUESTION?
For more information regarding the conference please contact Dr. John Nells at jrnells07@gmail.com or check the SW Native American District website.
---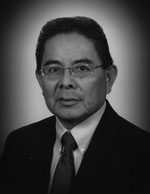 Dr. John Nells, Native American Ministries Director is accountable to the Multicultural ministries USA/Canada regional office and his primary function is to implement the agreed-upon policies and strategies for evangelism and strengthening of existing structures on the various districts of the Church of the Nazarene. This is accomplished through:
Arranged meetings with district superintendents and district leaders to help formulate and implement church planting strategies.
Upon the approval of the district superintendent, visit to churches and pastors who express a desire to sponsor culture specific congregations.
Upon the approval of the district superintendent, visit to culture-specific congregations that express the need for consultation in leadership development.
Recommend potential pastors for new and existing congregations.
Assist district superintendents, when requested, in the development of strategies for new initiative among specific people groups.  Please feel free to contact Dr. John Nells regarding Native American Ministries.   BIO

 
Native American Ministries Facilitator
---

Native American Ministries: "exists to support districts, pastors, local churches, and leaders in the task of making Christlike disciples among Native American groups in the U.S. and Canada." It also endeavors to:
Encourage the development of strategy, initiative, and resources to reach the USA/Canada mission field through the visionary leadership of a Native American Mission Director and Strategy Committee
Facilitate the creation of resources for pastors, local congregations, and for ministerial preparation through the strategy committee;
Utilize as strategy committee members, church leaders who are committed to establishing the Kingdom of God in the hearts of Native American people in their communities
Click here to view members of the Native American Ministries Strategic Readiness Committee
  The "Native American Strategy for Evangelizing Native Americans" is available by clicking here.
---

Develop prayer initiatives
Start 7 new Native churches by 2020
Start a Native ministry in Canada
Target Cities to establish Native churches - Lawrence, KS; Rapid City, SD; Phoenix, AZ; Rio Rancho, NM; Anchorage, AK; Great Falls, MT; Albuquerque,NM; Winnipeg, MB 
Provide training and discipleship - promote DCPI training
Provide a National Native American Conference (NNAC)
National Native American DCPI training - Spring 2015
Establish relationships with districts where Native work is present
Establish Native American mission endeavors
Promote Native American Ministries USA/Canada
---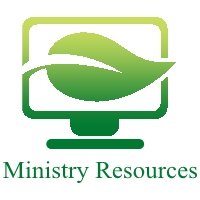 Southwest Native American District Church of the Nazarene
To order at Gospel Tracts in English or additional languages contact tracts@gospeltracts.us.
Wesleyan Holiness Library
Multicutural Ministries - USA/Canada Region's 5 Strategic Priorities
Southwest Native American Churches