Multicultural Ministries
---

BGS Call to Prayer for Global Theology Conference III

Nazarenes from around the world will gather next month in Johannesburg, South Africa, for the denomination's third global theology conference. The Board of General Superintendents (BGS) is calling on Nazarenes to join in a month of prayer for this
historic and impactful event. The prayer emphasis will begin on February 23 and continue throughout the conference, which takes place March 23–27, 2014.
Sponsored by the BGS and the International Board of Education, Global Theology Conference III offers opportunity for 300 invited leaders, representing the six world regions of the Church of the Nazarene, to be involved. Participants include clergy and laity who serve in various leadership roles throughout the international church.  Conference papers and conversation will address the topic, "Critical Issues in Ecclesiology," as we celebrate a shared vision of our understanding of the church and its faithful expression of the gospel message in today's world.   
The Board of General Superintendents asks Nazarenes to join them in prayer as leaders and theologians engage in this important time of dialogue and reflection regarding the nature and mission of the church. The prayers of Nazarenes worldwide will provide valuable support for this important event.   
Previous global theology conferences took place in Guatemala (2002) and the Netherlands (2007).
---
Roberto's Reflections - Immigrants in the Bible: For such a time as this! Jacob (Israel) as an immigrant
So He said, "I am God, the God of your father; do not fear to go down to Egypt, for I will make of you a great nation there. Genesis 46:3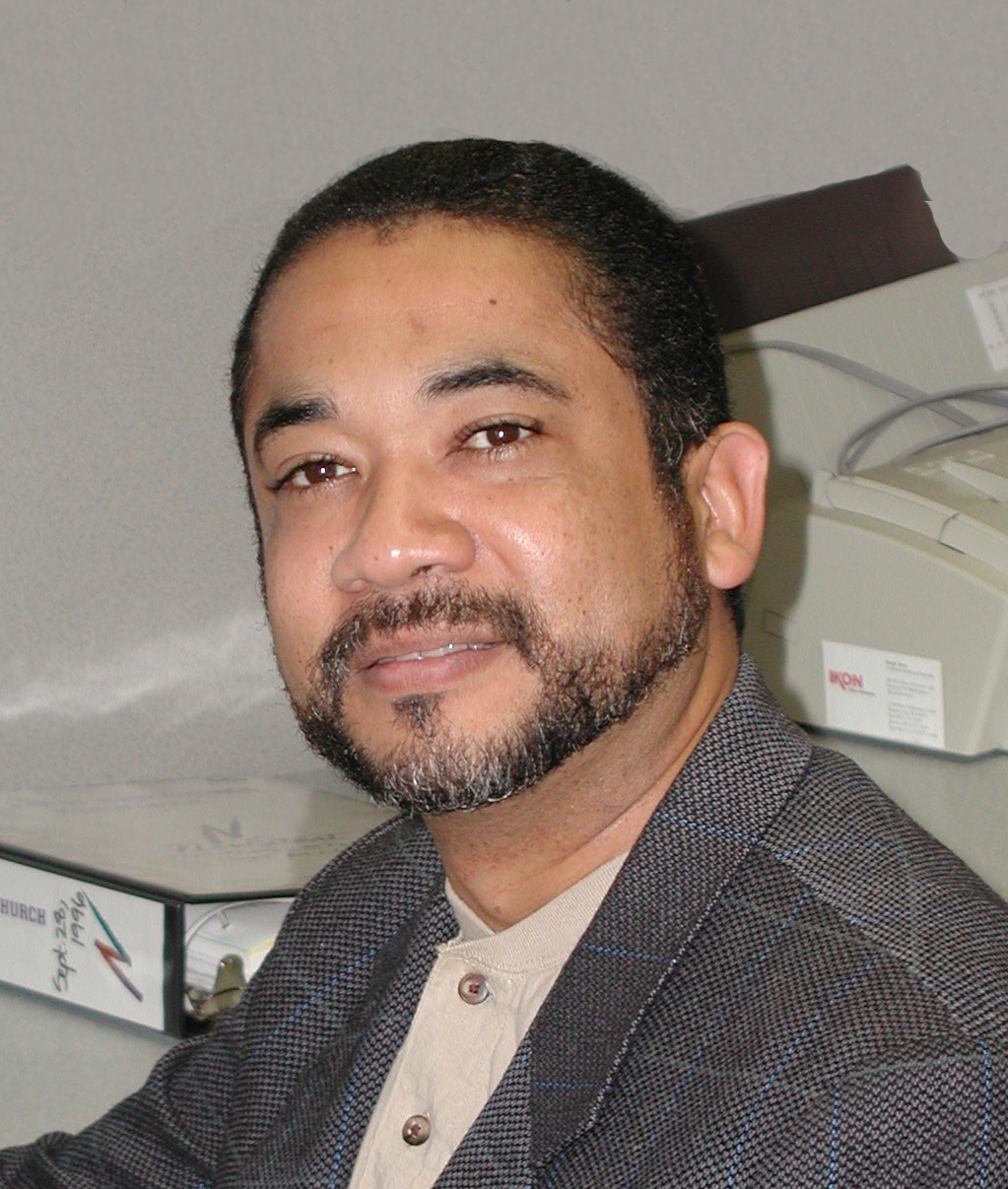 Joseph the son of Jacob invited his father and his family to join him in Egypt to save them from the severe famine of the time.  Before Israel started his journey he went before God. "So Israel took his journey with all that he had, and came to Beersheba, and offered sacrifices to the God of his father Isaac."
Jacob had learned from his grandfather Abraham and father Isaac, that before starting a journey it was necessary to ask God for His direction.   "And he (Abram) moved from there to the mountain east of Bethel, and he pitched his tent with Bethel on the west and Ai on the east; there he built an altar to the LORD and called on the name of the LORD.  So Abram journeyed, going on still toward the South. "Gn. 12:8-9.  "And the LORD appeared to him (Isaac) the same night and said, "I am the God of your father Abraham; do not fear, for I am with you. I will bless you and multiply your descendants for my servant Abraham's sake. So he built an altar there and called on the name of the LORD, and he pitched his tent there…" Gn. 26:24-25.  
Joseph instructed his father and his family how to introduce themselves to Pharaoh with awareness of the Egyptian culture "that you shall say, 'Your servants' occupation has been with livestock from our youth even till now, both we and also our fathers,' that you may dwell in the land of Goshen; for every shepherd is an abomination to the Egyptians."
Israel and his family continued  working as shepherds in the land of Egypt. In time Pharaoh asked them to work for him:  "The land of Egypt is before you. Have your father and brothers dwell in the best of the land; let them dwell in the land of Goshen. And if you know any competent men among them, then make them chief herdsmen over my livestock."   Israel's family and descendants made a contribution to the new land with their skills and services.
 
Practical lessons on this reflection: 
Joseph's  forgiveness of his brothers and gracious invitation to his family to come to Egypt saved their lives.
Jacob practiced the devotion of his fathers in offering sacrifice to God before a journey.
God responds to those who seek his direction and reassures them. ". . . do not fear".
Israel's family made a contribution to Egypt with their skills and services. 
SNAPSHOT
| | | | | |
| --- | --- | --- | --- | --- |
| Ethnic Group      | District | Churches | Worship | Members |
|   |   |   |   |   |
| Cambodian          | Anaheim | 4 | 224 | 240 |
|   |   |   |   |   |
| Cambodian            | Central California | 1 | 58 | 103 |
|   |   |   |   |   |
| Cambodian                                                             | New England | 2 |   |   |
|   |   |   |   |   |
| Cambodian           | Prairie Lakes | 2 | 159 | 282 |
|   |   |   |   |   |
| Cambodian           | Southern California | 1 | 37 | 72 |
|   |   |   |   |   |
| Cambodian          | Virginia | 1 | 39 | 50 |
|   |   |   |   |   |
| Cambodian        | Total | 11 | 517 | 747 |
CALL FOR PRAYER
Rev. Sokurt Suos, Cambodian Facilitator
Cambodian Pastors and Congregations
EVENTS
Armenian SRT Meeting – March 11 – 13, 2014
If you would like to receive Roberto's Reflections E-newsletter please e-mail multi@nazarene.org.
---
A Diverse Church
Within the United States and Canada, there is enormous diversity. That diversity is reflected in the Church of the Nazarene. We seek to display the strength that comes from unity across different cultures. Multicultural Ministries is dedicated to resourcing the different cultures that exist within the Church of the Nazarene in the United States and Canada.  For information on our different ministries, visit our Multicultural Leadership page.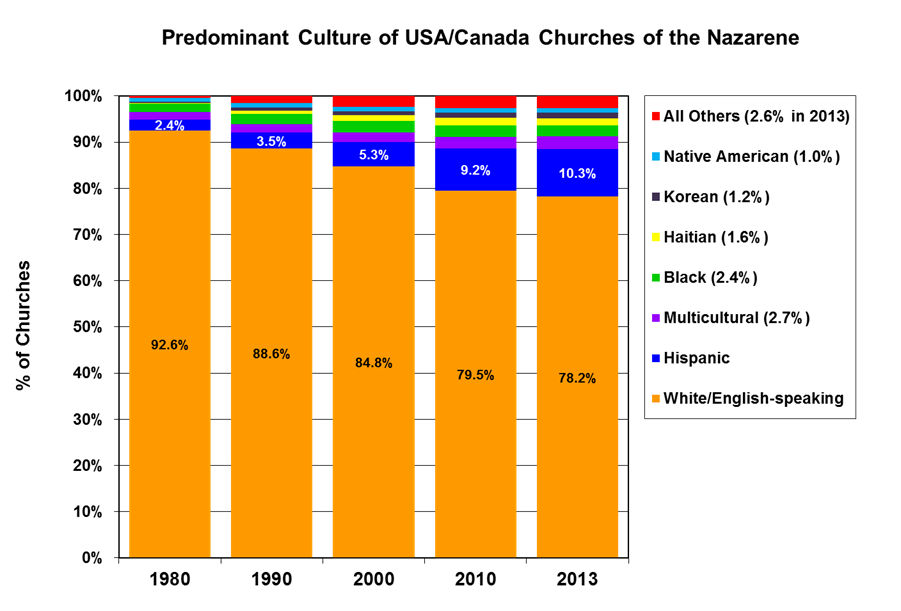 Crossing Cultures
Multicultural Ministries works with our different ethnic groups within the church to train leaders and develop strategies for making Christlike disciples. We also seek to connect people with active ethnic ministries and help them to establish other active ministries in the US and Canada. There are currently 18 active multicultural ministries active in the US and Canada. They vary widely in size and scope, but they all share a thirst to share the good news of Jesus Christ in their contexts. We have collected contact information for all of our various ministries, as well as informational pages for our most active multicultural groups.  You may download the brochure for Multicultural Ministries here.
If you would like to be involved in a specific multicultural ministry, the best method is to contact the director of that ministry. You can read information on all of our individual ministries by visiting our Multicultural Leadership page.
You can download How to Sponsor and Nurture an Ethnic Church Without Losing Your Mind. Originally published in physical form in 2010 by Oliver R. Phillips and Fletcher L. Tink, the entire book is available in PDF format here.
Get Involved
If you need additional information, we are pleased to help you find the answers you need. If you are interested in resources for a multicultural congregation, connecting with an existing ministry, or even starting a new multicultural ministry, you can contact the Multicultural Ministries office by clicking here.