Learn more about Kids Reaching Kids (Click on Images Below)


Give Towards the Kids Reaching Kids Vacation Bible School Ministry Effort!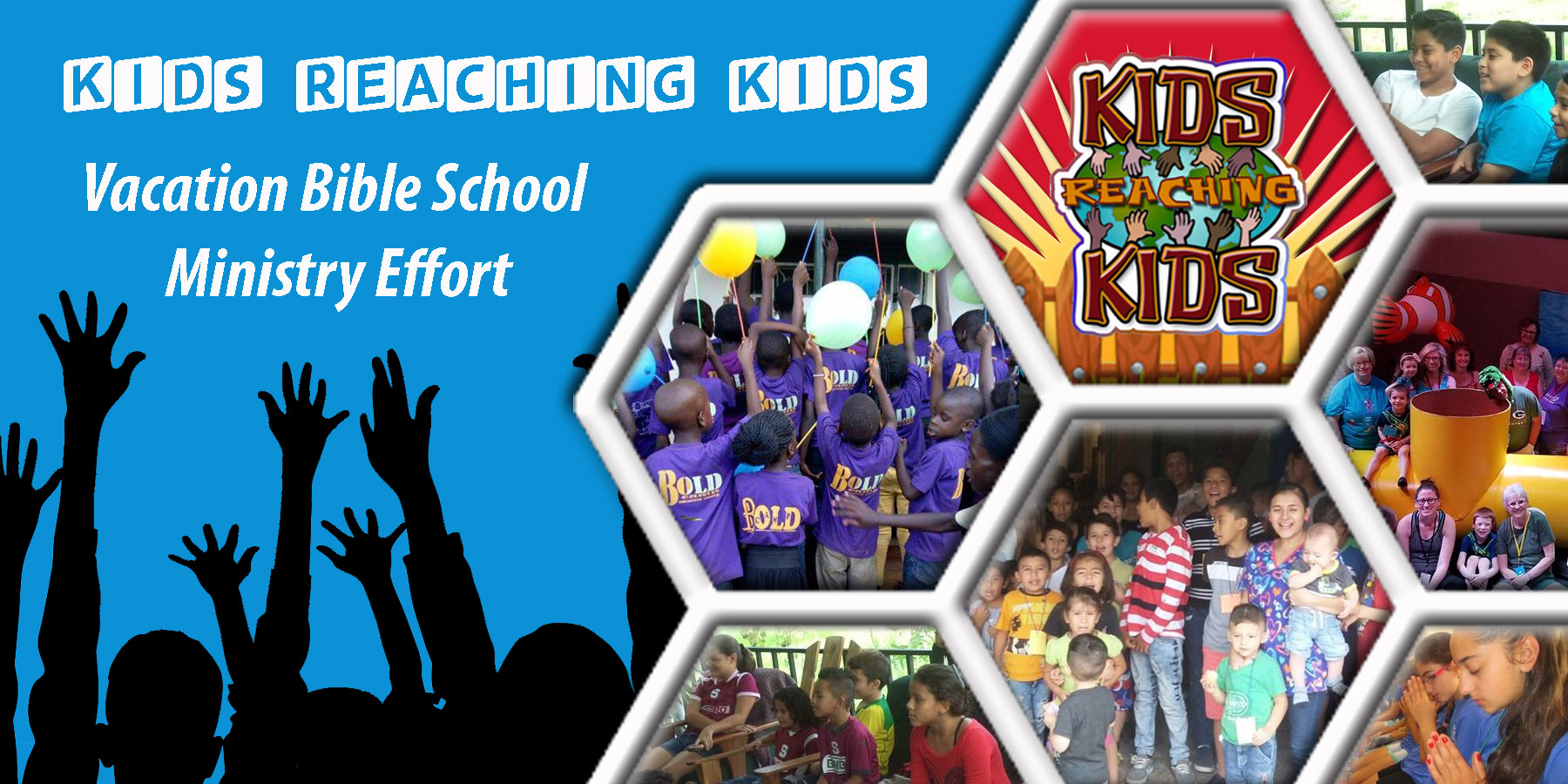 Click Here to contribute!

Ministries Supported Through KRK

The Kids Reaching Kids Reaching Kids has distributed over $900,000 in the past four years to ministries supporting children on all six world regions of the Church of the Nazarene.
Kids Mission Offering Project has helped to meet the holistic needs of children around the world. Some recent offerings that reflect this holistic approach include:
Physical (Compassionate) 2017 - For Our King: For Refugee and Immigrant Children Caught in the Middle
Mental (Educational) 2016 - Power: Unlocking the Power of God's Word
Physical (Compassionate) 2015 - In His Name - For Children with Special Needs
Spiritual 2014 — Listen, Learn, & Let it Out
Social (Discipleship) 2012-2013—The Ultimate Adventure: Prayer, the Word, Discipleship.
Physically (Compassionate) 2011-2012—His Hands: Jesus, Miracles, Medicine and Me.
Mental (Educational) 2010-2011—Mission STAR Quest—Supplying Totally Awesome Resources to Christian Schools and Child Development Centers.
Physical (Compassionate) 2009-2010 The Hope Project – Showing the Depths of Jesus' Love to Street Kids, provided funds to help meet many of the basic needs of children on the streets of our cities.