Why Reach Out to Immigrants?
In recent years, the Church of the Nazarene has seen significant growth in our language congregations. Many of the individuals and families actively engaged in the life of these congregations are immigrants. Immigrants are also one of the most receptive groups of people to the gospel of Jesus Christ. As millions of immigrants arrive in the United States and Canada each year-many with, but many others without, a vibrant Christian faith-they present an enormous missional opportunity for evangelical churches. As we heed Scripture's commands to welcome, love, and seek justice for the "alien in the land," we have the opportunity to share the hope of transformation found in Christ. Click here to read more.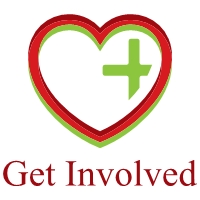 Get Involved with Immigrants on Four Different Levels
World Relief has identified that a church or individual can have. Every church can participate and welcome immigrants living in their communities. Churches and their affiliated nonprofits have an opportunity to engage on a variety of levels depending on their resources, locations, and established connections in immigrant communities. Click here to read more.
Currently there are several districts who have churches and compassionate ministry centers that are invested in reaching out to the immigrant. Many are in the process of setting up Immigration Resource Centers by becoming Board of Immigration Appeals Accredited and Recognized and others that have attained BIA status.

Multicultural Ministries also assists, in partnership with World Relief, selected local churches and Compassionate Ministry sites to seek recognition before the Board of Immigration Appeals (BIA) in the interest of providing competent, affordable, authorized immigration legal services on a limited basis. Multicultural Ministries has partnered with World Relief to provide mentoring and technical assistance for Nazarene 501c3's that have met the requirements spelled out in the Mentoring and Technical Assistance Application. For more information contact multi@nazarene.org.
Multicultural Ministries has partnered with World Relief in providing a vision for immigrant ministries among Nazarenes. They are so have provided education, legal assistance and mentoring and technical support for 501c3's seeking the Board of Immigrations Accreditation and Recognition. World Relief pursues true partnership out of the genuine conviction that God desires the gifts, people, skills and varied resources of the whole Church to achieve His mission in the world.
Multicultural Ministries is also a member of the Immigration Alliance. The Immigration Alliance is a national, collaborative effort that equips churches to provide critical legal services to under-resourced immigrants.
Resources

The Church Leaders' Guide to Immigration
Welcoming the Stranger
Christians at the Border
Immigration Alliance Resources
Evangelical Immigration Table
Refugee Toolkit for Local Churches
Working Together, Changing Lives
Church Expands Its Mission to Immigration Advocacy
Case Study: How God Started a Hispanic Ministry
A Home Among My People: Political Life and the Kingdom of God
Room at the Edges: Response to the Refugee Crisis
Immigrant Legal Resource Center
Seeking Refuge: On the Shores of the Global Refugee Crisis
World Relief Webinar recording (in Spanish) Dec 2016: "Como Guiar su Iglesia Después de las Elecciones"
World Relief Webinar slides Dec 2016: "Como Guiar su Iglesia Después de las Elecciones"
World Relief List of all Resources mentioned in the webinar Dec 2016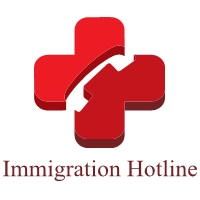 District Leadership Resources
Multicultural Ministries provides telephone hotline access to an attorney, as well as training and educational materials on immigration issues for Superintendents, Pastors, and other staff of the Church of the Nazarene. The hotline exists for district staff who which to consult legal advice in order to assist pastors and families with R-1 visa procedures as well as other immigration matters. If you need more information about this please contact multi@nazarene.org or your District Superintendent.