WHAT IS NAZARENE COMPASSIONATE MINISTRIES?
Nazarene Compassionate Ministries seeks to live and act compassionately in the world following Christ's own life and ministry. We seek to be incarnations of the same gospel that Christ lived and preached and to be witnesses to the same love and compassion God has for our world. In the United States and Canada, NCM works closely with Compassionate Ministry Centers (CMCs) to bring compassion and healing to communities that need the love and presence of Christ.

YIM is a summer missioning opportunity primarily for the 89% of Nazarene young adults at State Colleges & Universities. Click here to see the YIM promo video.
Follow us on Twitter: @NazareneYIM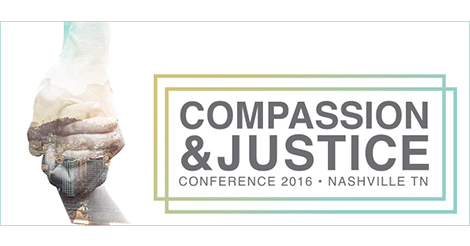 Be inspired, equipped, challenged to approach the issues facing our world at the Compassion & Justice Conference, February 16-18 — hosted by the J.V. Morsch Center for Social Justice at Trevecca and Nazarene Compassionate Ministries USA/Canada. To visit the website, click here.

There are over 180 Nazarene Compassionate Ministry Centers in the United States and Canada. You can access our CMC database here to find one in your area. If you would like to find volunteering opportunities at CMCs or in your area, you can visit NazServe to see what volunteer opportunities are available to you.
Nazarene Compassionate Ministries USA/Canada is also involved in disaster response. When a natural disaster strikes, local Nazarene churches respond with assistance and resources for their community. For more information on Nazarene Disaster Response, visit our NDR page.

Creation Care & Discipleship
Reaching Out Through Gardening
Creation Care Taking Root
Building the Garden