The USA/Canada Region rebranded with new logos. To reinforce its identity as a world region, the USA/Canada Regional Office partnered with the Internal Communications Agency to develop three interchangeable logos for all electronic and print-based communication.
Click on the logo of your choice. Right click on the page that appears and save (PNG for a transparent background). Open the image in Downloads to access the image file.
Color:
Black & White:
Grayscale: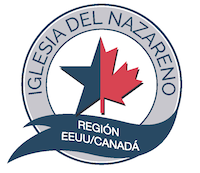 For the full press release on the USA/Canada Region logos, click here.
For more information, contact Jeanette Littleton, USA/Canada Regional Office Communications Assistant, at jlittleton@nazarene.org.