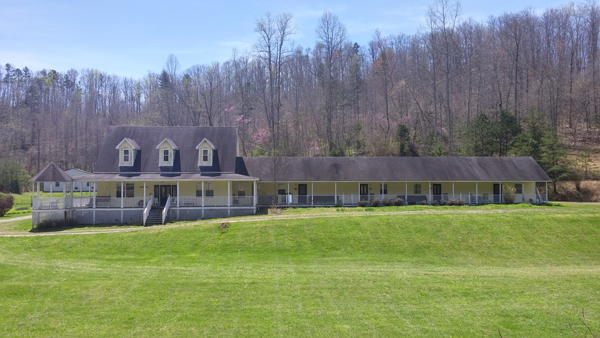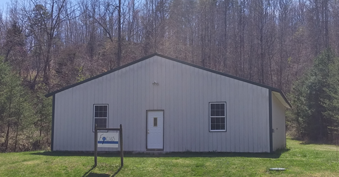 It would be easy to focus on the seeming impossibility of the vision, or perhaps a cancer diagnosis, or the numerous distractions and sin which could keep people from following Jesus. The dream God gave Rev. Pete Hill and his son Drew in 2015 to plant five churches in ten years, beginning with Focus Ministry Church of the Nazarene, is beyond their ability to accomplish. It likely seemed more daunting when Pete was diagnosed with terminal cancer. Add to that the desire to minister to those who are unreached or disconnected from Jesus and you have a recipe for a God-sized dream.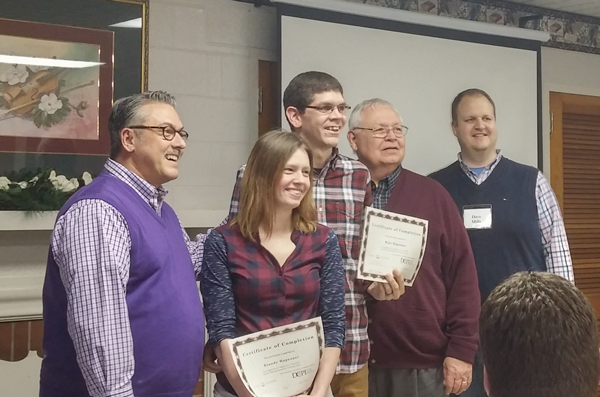 According to Pastor Pete, Focus Ministry Church of the Nazarene is a "mother and base church" nestled near Kentucky's Red River Gorge and Natural Bridge State Resort Park; its "spiritual retreat center offers room and board on the property" which spans 55-acres. The church plant, which first took root in September 2016, is fueled by the commitment "to be focused on who God is, what He is all about, and what He wants."
In the few short months since it was launched, Focus Ministry has been fruitful in its mission. The multigenerational congregation encourages people to come as they are, "makes you feel at home," and is a "big asset to (the) community" according to congregant Barbara. Mike and Brandy (pictured at left) are two others whose lives have been renewed. Mike and Brandy, married for 13 years, describe their journey of "moving further and further away from Jesus until we could no longer see Him and we were completely out of the will of God." They are thankful for the loving pursuit of God, including the way He used Focus Ministry. Through the ministry of the Halls, Mike and Brandy attest to "a renewed focus on God and a sense of purpose."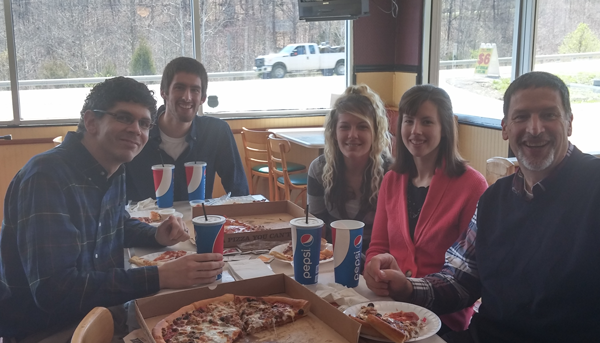 Fulfilling the vision God gave to Focus Ministry extends beyond an inviting place or reminding people what they once believed, but reaching those who seem hopelessly lost. At one point in her journey, Shatoria (Tori- pictured at right) recounts "I felt like there was no hope and (I) always was going to be that same person using drugs and that my life was never going to change." If you listened to Tori's complete story, you would hear just how many things needed redemption; she had lived on the streets, used drugs, prostituted, and was recently shot four times in a case of mistaken identity.
Yet Jesus stepped into the darkness of Tori's life and brought His light—light which has been shed in significant ways through the Halls taking her under their wing, discipling her in reading God's Word, and teaching her how to love others more deeply. Of her experience, she says, "Jesus saves— and if He can save someone like me who so lost, he can save anyone!"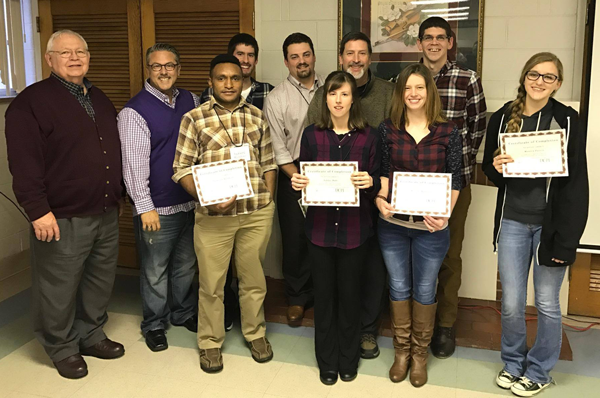 For the purpose of reaching these "anyones"—those who feel trapped in the dark or who have been alienated from Christ and His Church—Focus Ministry Church of the Nazarene exists. Pastor Pete and Drew (pictured above) will continue to plant multiplying churches for as long as God grants them lives to live in service to Him. According to Drew, their greatest prayer is "that God will continue to transform lives." And as they continue to see the lives God is changing around them, they will marvel at the changes He brings to their own through a singular focus on God.
Written By: Thea Ardrey, Evangelism Coordinator for the USA/Canada Region
Based on an Interview with Rev. Myron (Pete) & Drew Hall along with Testimony Submissions from Others involved with Focus Ministry Church of the Nazarene

Hover Over Photos for Brief Description