A CASE FOR BLACK HISTORY MONTH
By Rev. Charles Tillman, Sr., Black Ministries Facilitator

Since it was officially recognized as a federal holiday in 1976, the month of February has been set aside as Black History Month. This is a time when we celebrate the achievements and contributions of Black men and women to the United States of America and Canada. In particular, I would like to highlight and celebrate to contributions of Black men and women to the Church of the Nazarene.
There is a growing interest on the part of many of our church leaders today to address the issue of racial diversity by investing time, energy, and resources into Black leadership development. A prime example of this would be the Young Black Leaders Conference scheduled August 1-3, 2019, by NTS's Center for Black Leadership. This is an intentional effort by our seminary to identify and engage young Black leaders in the Church of the Nazarene. The National Black Nazarene Conference is also an effort to engage, encourage, and empower Black leaders.
Currently, as a Black pastor in the Church of the Nazarene, I firmly believe that my fellow Black colleagues and I owe a tremendous debt of gratitude to those Black pastors who took on the role of pioneers and paved the way for the churches of today. Pioneer leaders include Warren Rogers, Clarence Jacobs, Clarence & Roger Bowman, Seymour Cole, R.W. Cunningham, Boyd Procter, and D.A. Murray. Other names come to mind like Rosie Moore, Charles Johnson, Roland Chopfield, Edward Husband, Lula Williams, and Cora Dials. We are grateful for the recent progress under Oliver Phillips, Elmer Gillett, Sam Vassel, and Larry Lott. These names are not meant to be an exhaustive list but are just a few of our heralded pioneers.
Despite the obstacles before them, these men and women evangelized, sacrificed, and stood the test of time as they invested their lives reaching out for Christ in and through the Church of the Nazarene. The story of Nazarene Black leaders often mirrors that of Blacks in our society in general. We want to make sure their stories are heard and are celebrated, along with the wide array of groups who are part of both the history and the future of the Church of the Nazarene.
So, during the month of February, let us stop and take a moment to recognize and applaud the achievements of Black men and women in the USA and Canada. This is in no way meant to minimize the contributions of any other group, but this month can remind us about the contributions African-American leaders who have made significant contributions in America's brief two hundred forty-two year history.
May we all take time to explore the heritage of groups with whom we have less familiarity through visits to museums, engaging with key writers, and visiting church services of different cultures. Make friends with people who belong to a different cultural group. Be intentional about building cross-cultural relationships. In many cases, a lack of knowledge gives rise to fear and unfounded prejudices when dealing with African-Americans and other minority groups. As followers of Christ, I believe that the church should lead the way as positive change agents to bring about real racial reconciliation. This was the example set forth by Jesus Christ in his encounter with the Samaritan woman at the well, as recorded in the fourth chapter of John's gospel.
We are better individually and as a country because of the richness of our cultural diversity. May this month give us opportunity for thought and reflection as it relates to Black Americans. May God bless us as we endeavor to live and work together for God's glory.
In God's service,
Charles A. Tillman
Rev. Charles A. Tillman, Sr.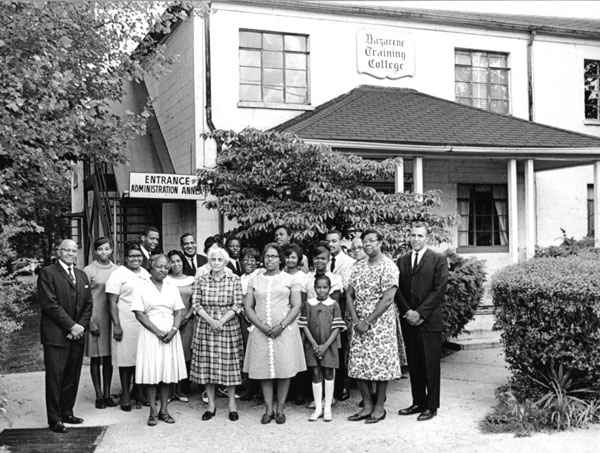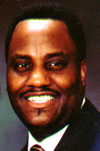 BLACK MINISTRIES FACILITATOR, REV. CHARLES TILLMAN

Accountability, Role and Function
The Black Ministries Facilitator, Rev. Charles Tillman, is accountable to the Multicultural Ministries USA/Canada regional office and his primary function is to implement the agreed-upon policies and strategies for evangelism and strengthening of existing structures on the various districts of the Church of the Nazarene. Read more
Contact Rev. Charles Tillman for more information about Black Ministries.
Strategic Readiness Team
Members of the Strategic Readiness Team (SRT) serve for a maximum of four years, are appointed by the Black Ministries Facilitator, and work alongside the Facilitator, Rev. Charles Tillman in the development of a strategic plan. The team reviewed and updated the objectives of Black Ministries for the quadrennium. Click here for contact information.
The Black Ministries Strategic Readiness Team shall help districts and local congregations in the following manner:
1. To provide a voice for African-American and Black members of the Church of the Nazarene. 2. To strengthen Black churches in the Church of the Nazarene. 3. To identify potential target areas where new congregations could be started. 4. To train and nurture leaders of our churches for gospel-inspired service to the Black community. 5. To provide support for institutions that strengthen our community. 6. To provide relevant ministry for our youth and young adults. 7. To empower laity for present-day ministry. 8. To create denominational and district partnerships for service and evangelism. 9. To be active advocates for racial justice at home and abroad. 10. To provide spiritual nurture for our members. To enhance clergy-lay ministry partnerships.
Unique Mission
The mission statement for Black Nazarene Ministries is to help the Church of the Nazarene develop strategies for reaching black communities through the starting of new churches and the implementation of inclusive discipleship and culturally-specific leadership training programs. We articulate this mission through what we call Project H.O.P.E., or Helping Our People Evangelize. Members of the Black Mission Team help to create a focus group that is advisory in its capacity, visionary in its strategy, reconciliatory in its mission, and prophetic in its message.
Plan of Action
1. Identify, develop, and recommend at least 25 emerging Black leaders in leadership positions on the Local, District, and General levels.
2. Declare the first Wednesday of each month for prayer and fasting for Nazarene Black Ministries, the BSRT, and the Black Ministries Facilitator
3. Establish a partnership between Nazarene higher education and church placement through internships
4. Start 20 new churches in four years
5. Continue the National Black Nazarene Conference to encourage, support and equip our churches, leaders, and laypeople. Additionally, host the 2nd annual Black Pastors and Leaders Conference in 2019.
6. Establish strong communication with the offices of Pensions and Benefits and Clergy Development to adequately inform Black pastors of helps and benefits.
Ministry Resources
Photo Albums
2016 NBNC
2010 NBNC
2007 Rogers Cunningham Bowman Ministerial Institute
2005 Rogers Cunningham Bowman Ministerial Institute
2016 Black Conference Video - Grace and Peace Magazine
2010 Black Conference Video
Cornerstone - Recording of the 2006 NBNC in Dallas, Texas
Cornerstone - Recording of the 2008 NBNC in Orlando, Florida
2010 NBNC "Marvelous" sung by the Brooklyn Community Worship Choir
2010 NBNC "Rain on Me" sung by the Brooklyn Community Worship Choir
2010 NBNC "Souled Out" sung by the Brooklyn Community Worship Choir
2010 NBNC - "He Reigns" sung by the KC Blue Hills Choir
2010 NBNC - KC Blue Hills Choir
2010 NBNC - "In Your Favor" sung by the KC Blue Hills Choir
Video and Audio Recordings

Simple Church with Joe Warrington
Leadership Development with Charles Tillman
Remembering Clarence Bowman with Roger Bowman
Learning From Black Worship with Joe Warrington
Cheryl Sanders—M15 Plenary Service #2
Finding Grace - Thaddeus Black
The Orlando Story of William Andrews
Sam Vassel and God's Mission in Our World
James Heyward and God's Mission in Our World
Althea Taylor and God's Mission in Our World
Rachel's House
Worship Reflecting the Community - James Heyward
Field of Dreams: Chicago Heights Reaches out to Urban Chicago
M11 Plenary Service – Timothy J. Clarke
Resurrection—Cecilia
Sermons/Speeches

What Makes the Great "Great?" orThe Struggle for Recognition by Dr. Roger Bowman
Acts 1 - 5 by Dr. Samuel Vassel at the M3 Conference
Nazarene Black Ministries History

Called to the Fire by Chet Bush
Roots by Stan Ingersol
"History of Blacks in the Church of the Nazarene" compiled by Dr. Oliver Phillips
Obituary of Warren A. Rogers, Pioneer and First Black District Superintendent in the Church of the Nazarene (scroll down on linked page)
JoeAnn Ballard - West Virginia Bible Institute - 1962 - 1965
There All Along by Brandon Winstead
Color Us Christian by Dr. Roger Bowman
Roger Bowman remembers Clarence Bowman
"So Built We the Walls" by Ora Mae Jackson
When God Calls by Warren L. Maye
"Dr. Charles Johnson Receives MNU's 2014 MLK Living Legacy Award"
Rev. and Mrs. Clarence Bowman Picture
Dr. Hurn and Dr. Roger Bowman
Clarence Bowman - 1963 - Photo
Friendship Founders Day 2017 - Memphis, Tennessee