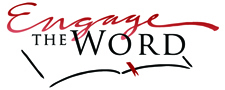 Engage the Word 2017-2018
What is Engage the Word?
Engage the Word is an exciting and easy way to deepen your connection to God and others through daily reading of His Word. This special emphasis is uniquely designed for individuals, families, small groups, and congregations to develop lifelong habits of daily Scripture engagement.
Community Bible Experience
This year we are recommending the use of Community Bible Experience, which are special resources created by Biblica. Community Bible Experience is a different way to read the Bible. It is less like a reference book and more like a story. Click here to view a video illustrating this special methodology.
Through specially designed questions, discussion is encouraged by all age groups regardless of educaiton or life experiences. In addition, your USA/Canada SDMI office is recommending the use of downloadable resources from the Community Bible Experience from the Biblica website.
On September 8, 2017, check the SDMI website for an additional, free, downloadable, children's poster.
Engage the Word 2016-2017
Click here for Nazarene Essentials Denominational Resources.
Sign up to have the daily Bible passages delivered directly to you in the following languages via email or text. Select the language link of your choice for email delivery or text the code associated with your language choice to 72717.
Text messages:
• English - text etwenglish2016 to 72717
• Spanish – text etwspanish2016 to 72717
• French – text etwfrench2016 to 72717
• Portuguese - text etwportuguese2016 to 72717
Email registration links
• English
• Spanish
• French
• Portuguese
Downloadable Resources