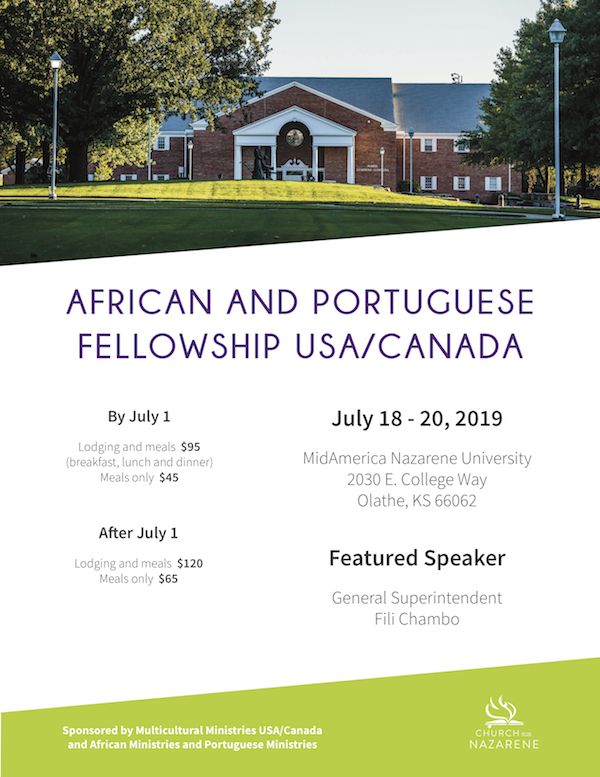 For downloadable PDFs in English and Portuguese, go here. To register, go here.
For welcome letters from Portuguese and African ministry faciliatators, please go here.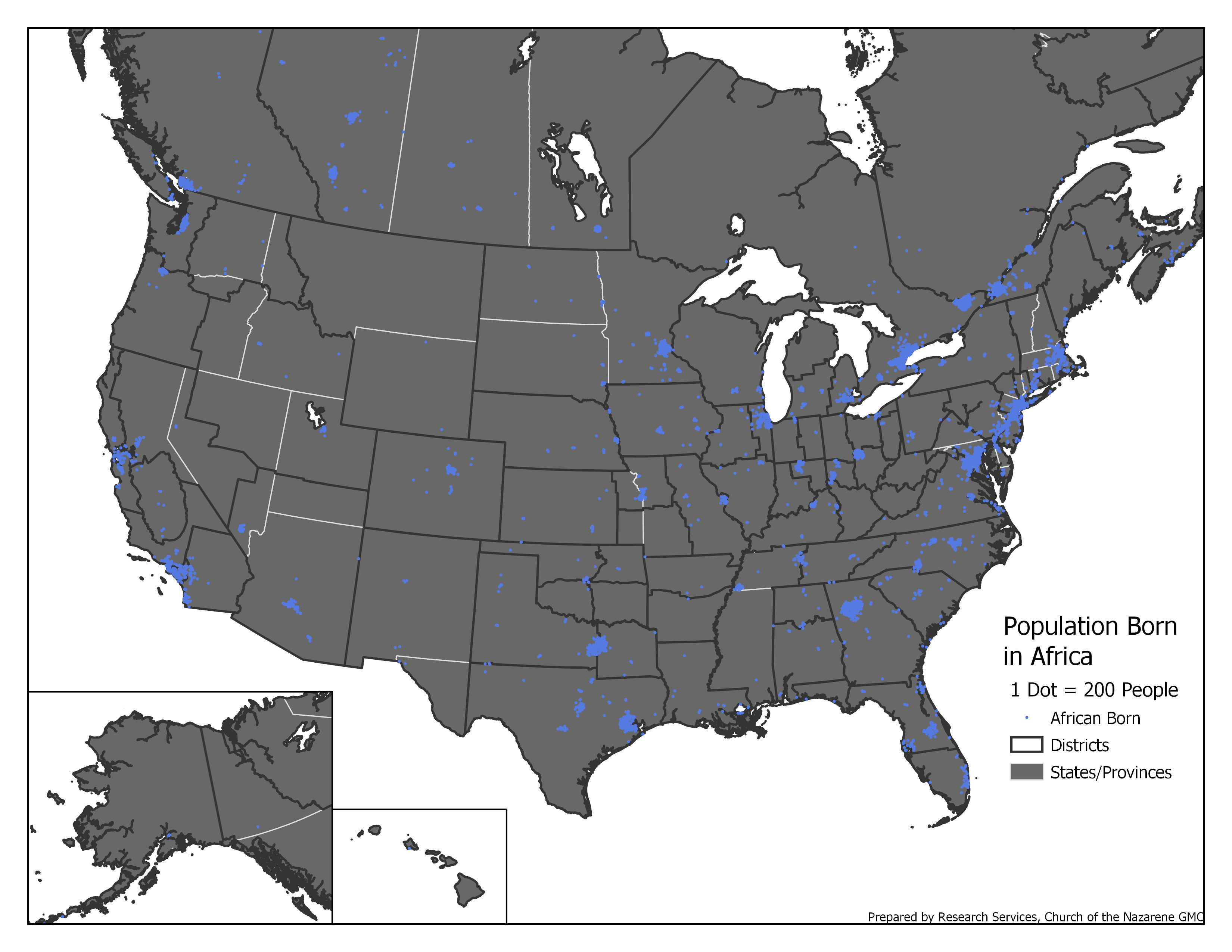 REV. BLEEMIE ZOEWAH, AFRICAN MINISTRIES FACILITATOR USA/CANADA

Accountability, Role and Function
The African Ministries Facilitator, Rev. Bleemie Zoewah, is accountable to the Multicultural Ministries USA/Canada regional office and his primary function is to implement the agreed-upon policies and strategies for evangelism and strengthening of existing structures on the various districts of the Church of the Nazarene. Read more
Contact Rev. Bleemie Zoewah for more information about African Ministries USA/CAN.
Strategic Readiness Team
Each Facilitator works with a Strategic Readiness Team. Strategic Readiness Teams meet annually to pray, plan and strategize for their perspective ethnic group in the USA/Canada. The African Ministries Strategic Readiness Team is comprised of African pastors that have been approved by their District Superintendent and the Multicultural Ministries Director. They are Rev. Bleemie Zoewah, Rev. Michael Gatkek and Rev. Chapin Bolenga. For contact information visit this webpage.
Unique Mission
African Ministries: "exists to support districts, pastors, local churches, and leaders in the task of making Christlike disciples among African groups in the U.S. and Canada." Read more
Strategic Plan of Action

Establish a prayer system every two weeks with the strategy committee members.
Develop a prayer system every month with all the African pastors.
Encourage a pulpit exchange among the African pastors.
Offer training in pastoral care for the African pastors.
Pray for openings in new areas to start African congregations.
Conduct seminars and equip the congregations for evangelism and discipleship.
Celebrate a national African conference for pastors and lay leaders.
Ministries Resources
African Ministries Conference Photo Album
Cultural Group Reports for 2007 - 2017 (Excel Spreadsheet)
Foreign-born Population from the US Census Bureau (Excel Spreadsheet)
To order at Gospel Tracts in English or additional languages contact tracts@gospeltracts.us.
Detailed People Group Information
Multicultural Ministries - USA/Canada Region's 5 Strategic Priorities
M15 Resurrection Video - Div's Story
Find an African Immigrant Church